Clarksville, TN – On February 7th, 2014 a pedestrian was struck by a vehicle on Fort Campbell Boulevard (41A), near Ringgold Road, while attempting to cross the road.
A 1995 Chrysler Cirrus driven by Keith Germany (DOB: September 8th, 1964) of Clarksville, TN was traveling southbound in the right travel lane of Fort Campbell Boulevard and struck pedestrian Thomas Burchett (DOB: July 19th, 1964) of Clarksville, TN who was in the roadway near 1985 Fort Campbell Boulevard.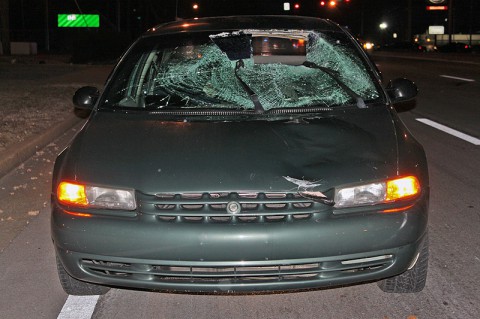 Burchett was taken by Life Flight to Vanderbilt Medical Center and is currently listed in critical condition.
The pedestrian was not in an intersection or unmarked crosswalk at the time of the collision and was not wearing reflective clothing.
This makes 6 pedestrian collisions on Clarksville's roadways since December 2013; 4 of which have been fatal.
The investigation is ongoing, anyone with any information may contact lead investigator M. Spielhagen Clarksville Police Department.
The Clarksville Police Department contact number: 931.648.0656