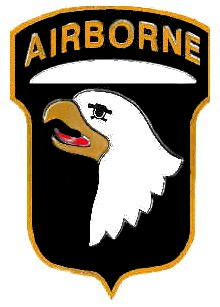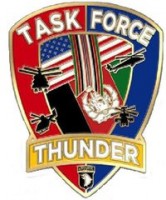 Bagram Air Field, Afghanistan – Admit it! Your spouse is a million miles away; you are in Afghanistan. Before boarding the plane, you knew just what to do. While deployed, you would write, Skype and dedicate all of your free time to family and friends. But of course, nothing is going as planned! Exhausted, you wonder how you could possibly keep your relationship(s) strong while serving your country, under unparalleled stress– in an unfamiliar and ever-changing environment.
Communication and conflict resolution are paramount in relationships, especially those that are under duress. Sgt. Carl Israel, Behavioral Health NCOIC of Task Force Thunder at Bagram Air Field, helps Soldiers to develop their communication and conflict resolution skills, in his training program "Relationships Across the Globe."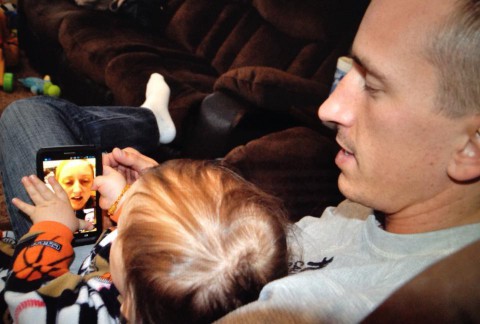 The opening training event was held on Bagram Air Field with Bravo Company, 3-101st Attack Battalion. Jovanni Pimental, the company's first sergeant, was first to jump on this training.
"It is not about checking the block, it is about checking on your soldiers—I never want one of my soldiers to slip under the radar because I have not addressed their personal issues," he explained.
The class comprised of soldiers from all walks of life, listened closely as Sgt. Israel spoke, "Imagine being out on a mission—loss of or even improper communication could wreak havoc, the same applies to your relationships."
Sgt. Israel explored with his class top communication techniques, how to improve the emotional and mental aspects of a relationship and of course, effective ways of using technology to enhance a long distance relationship.
One of the NCOs in class, Sgt. Jonathan Flores, revealed that apart from technology, conventional communication still works.
"Get 'old school'—send letters home," said Flores.
The students laughed, but he went on to share with the group that his relationship had actually become stronger because of deployment. As he was going through many hardships, Sgt. Flores had someone special to go through the tough times with him. By choosing the communication method that worked best for him, distance had not become a barrier in his marriage.
At the end of training, the class unanimously agreed that a program like this, in the midst of tactical training, demonstrated that the Army cares what is going on in their lives– apart from the mission.
Each soldier was adamant about the fact that having their time to connect with family whether they had a significant other or not, is what gave them drive throughout their work shifts and during missions.
As training came to an end, the seasoned soldiers in the room realized something very critical.
"Relationships across the globe" training had provided tools for their soldiers to develop a special unit; the unit that has always been 100 percent complimentary to soldier success—family. For that reason alone, this unique, therapeutic training could very well become indispensable for soldiers deployed and in Garrison.
Task Force Thunder's Behavioral Health Team consists of Brigade Aeromedical Psychologist, Capt. Valerie Scott; brigade social worker, Capt Greg Mabry and Behavioral Health NCOIC Sgt. Israel Carl.
Any deployed unit (in Afghanistan) is interested in 'Relationships across the Globe' training, you may request a class any time during by contacting Capt. Valerie Scott at Valerie.scott@afghan.swa.army.mil.
The team travels to outlying FOBs regularly and also provides classes for: PTSD, Anger Management, and Sleep/Stress Management (among many others). In addition, soldiers may personally contact the BHT at 318.481.9613 for guidance, therapy or to simply talk. Task Force Thunder's Behavioral Health Team remains an exceptional support resource for all 159th Combat Aviation Brigade soldiers.