Tennessee Titans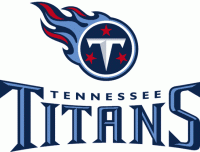 Nashville, TN – Tennessee Titans general manager Ruston Webster, head coach Ken Whisenhunt and their staffs are already deep into the evaluation process that will help determine the makeup of the 2014 roster.
From the NFL Scouting Combine in February, to April pro days and player visits, to finally the draft from May 8th-10th, the Titans will work to identify the top incoming NFL talent.
The Titans currently own the 11th overall draft pick and six total selections in the seven round draft.
They hope to find a player the caliber of many recent 11th picks, such as defensive end Dwight Freeney (Indianapolis Colts, 2002), Ben Roethlisberger (Pittsburgh Steelers, 2004), defensive end DeMarcus Ware (Dallas Cowboys, 2005), linebacker Patrick Willis (San Francisco 49ers, 2007), defensive end J.J. Watt (Houston Texans, 2011) and defensive tackle Dontari Poe (Kansas City Chiefs, 2012).
Webster's first two drafts as Titans general manager yielded 15 total players, and 13 of those were still with the team at the end of the 2013 campaign, either on the 53-man roster or injured reserve.
Webster used first-round picks on Baylor wide receiver Kendall Wright and Alabama offensive lineman Chance Warmack. Wright, the 20th pick in 2012, has 158 receptions for 1,705 yards and six touchdowns in his first two seasons. Warmack, the 10th pick in 2013, started every game at right guard as a rookie.
In between the combine and the draft, the new league year and the free agency signing period are set to begin on the afternoon of March 11th. The Titans will have the opportunity to sign players with expiring contracts from other teams, but they also face the possibility of losing some of their own players.
In 2013, the Titans were one of the NFL's most active clubs in free agency. They signed a number of players early who went on to provide key roles, including guard Andy Levitre, safety Bernard Pollard and tight end Delanie Walker, among others.
Veteran players under contract can begin the team's offseason workout program on April 7th. The Titans and other teams with new head coaches get a two-week head start on the rest of the league (April 21st) in starting their offseason programs. Also, clubs with new head coaches are allowed to hold a voluntary veteran minicamp prior to the draft.
In the weeks following the draft, a maximum of 10 Organized Team Activities (OTAs) get underway, plus a mandatory minicamp is allowed.