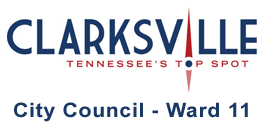 Clarksville, TN – Clarksville Ward 11 Councilwoman Kaye Jones will be holding a Town Hall meeting on Monday, March 3rd, 2014 at 6:30pm at Clarksville Gas and Water on Madison Street.
I hope you can join me and share your concerns and voice your opinions on your government at work.
It is an election year, and I know there will be a lot of chatter in the media, and some will be good, some not so good.
Please be assured that the information that I share with you will always be as honest and positive as I can make it, but that YOUR voice is my first priority.