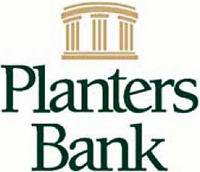 Clarksville, TN – Art by local watercolourist Patsy Sharpe will be on display at the Planters Bank-Hilldale Gallery from Friday, March 7th – Wednesday, April 2nd.
"My love of nature and all things natural is the basis for most of my art. I am moved tremendously by a lovely landscape or natural area. However, a favorite theme of mine is close inspection of a flower or particular area in my garden or in woodland scenes," she explains.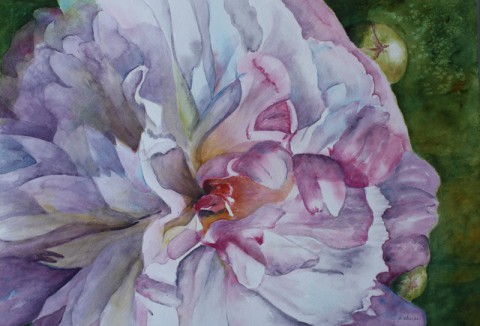 This exhibit, titled "Close Inspection," captures the closest inspection of flowers and foliage – thanks to the help of a good digital camera and Sharpe's trusty old Pentax film camera (with magnifying lenses).
"With a little patience and observation, my hope is that viewers will gain an appreciation of the simplicity and beauty in close inspection."
Sharpe studied art at Austin Peay State University and attributes her knowledge of the human figure and portrait to Kell Black and her watercolour training to Max Hochstetler, both fine teachers in the field. She has also studied under various artists outside of Clarksville in workshops and classes and continues to study whenever an opportunity is available.
Sharpe has won awards locally and outside of the area in juried art exhibits. She has also been juried into several national shows, including the Miniature Art Society of Florida where her work was included in the Fifth World Federation of Miniaturists Art Exhibit in Moscow, Russia. Another international exhibit in which she was represented was the Colored Pencil Society of America. These exhibits represent her hard work and dedication to her craft.
In addition to painting for herself, she also teaches art for Centerstone Mental Health and the occasional workshop or set of classes. She maintains that she learns more than her students when she teaches.
The Planters Bank-Hilldale Gallery is located at 1971 Madison Street, Clarksville, Tennessee. The exhibit is open during regular banking hours, Monday-Thursday from 8:30am-4:00pm and Friday's from 8:30am-5:30pm.