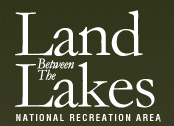 Golden Pond, KY – Land Between The Lakes National Recreation Area invites the public to attend the 8th Annual Quilt Show, April 26th-27th from 10:00am-4:00pm on Saturday, and 10:00am-3:00pm on Sunday at The Homeplace.

Program is included with the purchase of general admission to The Homeplace; $5.00 ages 13 & up, $3.00 ages 5-12, and free ages 4 & under.

Celebrate quilts past and present.

Whether made in 1850s or today, quilts tell a story in every stitch. This year, the story of Land Between The Lakes will be told through quilts made for the 50th Anniversary Homeplace Quilters Showcase.

The story continues with treasured quilts made between the rivers from the 1850s to the 1960s. From every day to special day quilts, each are a work of art.

Step into the past on the 1850's farm and try your hand at age-old quilting techniques from carding a cotton batt to hand quilting. Discover the importance of quilts to a mid-19th century farming family and enjoy a display of The Homeplace quilts.
Additional weekend programs include:
Saturday, 10:00am — Meet the Sheep
Saturday, 11:00am & Sunday, 2:00pm — Blacksmithing
Saturday, 1:00pm & Sunday, 10:00am — Woodworking
Saturday & Sunday, 1:00pm — Quilt Turning: Preservation and Stories
"The 1800s were a very important time for quilting, we encourage everyone to come to the Quilt Show to learn more about a mid-19th century farm family," said Cindy Earls, Homeplace Lead Interpreter. "This is a great opportunity to see how quilting patterns, fabrics, and uses have changed over the years."
Come Outside and Play at Land Between The Lakes National Recreation Area, managed by the Forest Service, U.S. Department of Agriculture. Land Between The Lakes provides outdoor recreation, lake access, land management, and environmental education for the public to enjoy.
We encourage visitors to review the official website at www.landbetweenthelakes.us often for Calendar of Events, updates on programs and policies, safety information, maps, temporary trail and road closures, and more, or call 800.LBL.7077 or 270.924.2000. Follow us on Twitter @LBLScreechOwl or @LandBtwnLakes.
To sign up for our electronic newsletter, email . USDA is an equal opportunity provider and employer.
Sections
Events
Topics
Blacksmithing, Cindy Earls, Golden Pond KY, Land Between the Lakes, Land Between the Lakes National Recreation Area, Quilt Show, quilting, Quilts, The Homeplace, U.S. Department of Agriculture, U.S. Forest Service, USDA, woodworking