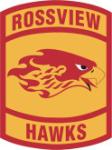 Clarksville, TN – Spotting his pitches with almost pinpoint accuracy all night long, Rossview High School's Kevin Kane stymied Kenwood High School's hitters for five innings, May 2nd, as the Hawks defeated the Knights in the opening round of the District 10-AAA tournament, 11-1.
Kane would only give up two hits, while striking out eight and walking none in his start for the tournament's second-seeded Hawks (20-11-1) retiring nine straight hitter at one point.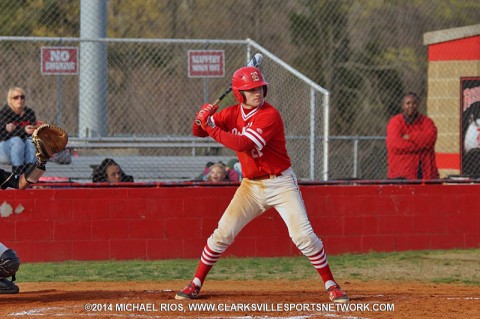 "I was just able to spot my fastballs well and my breaking ball was working well tonight," Kane said. "The important thing for a pitcher to do is to get ahead of the hitters early in the count and make the count work for you. When you do that you can get a lot more outs."
Kenwood (6-19) starter Alberto Lozada wasn't so lucky with the Hawks getting on the board just two hitters into their first at bat, with Dillon Johnson opening the inning with a single and scoring on a double by Lawson Moquin to make it 1-0.
"We've been really great at getting early leads and jumping on pitchers," Kane said. "It's always easier to pitcher when your team is giving you leads and scoring runs for you."
Rossview would break the game open in the second inning by putting up a five spot on the Knights by taking advantage to a walk, a hit batter and a Knights error to go with three hits to score the five runs.
Kane would drive in Austin Davis with the first run of the second inning with a double followed by Collin Baber reaching on an error by left fielder Izayah Williams and Johnson walking to load the bases.
Moquin would take advantage of the scoring opportunity by clearing the bases with a double to give the Hawks a 6-0 advantage.
Rossview would make it 8-0 in the bottom of the third inning on a two-run homer by Kane, which also drive in Blake Williams, who had opened the inning with a base on balls.
The Hawks would still hold an 8-0 advantage when Kane was replaced on the mound by Hunter Blake.
Kenwood would touch Blake up for a run on an RBI single by Joe Allen, driving in Lozada – who reached on a single.
Rossview would close out the game with three runs in the bottom of the sixth, with two coming in on a Knight error and the other on a bases-loaded walk to Truman Brown to force in a run.
Rossview will now host Northeast High School – who defeated Springfield High School 10-0 in their first-round matchup — on May 5th at 7:00pm in a winner's-bracket contest, while Kenwood and Springfield meet in the loser's bracket elimination game at 4:30pm.