Clarksville, TN – As the Austin Peay State University school year comes to an end this week with finals exams leading up to the May 9th graduation ceremonies, more than a few Governors and Lady Govs athletes have been helped to get to that point by the school's Athletic Academic Services.
Under the direction of Sonya Bain, the Athletic Academic Services department is responsible for monitoring the eligibility and academic progress for the schools 300-plus student athletics, of which this semester will see approximately 60 go through graduation this week.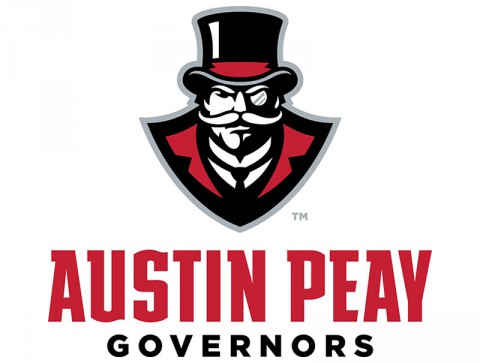 "This is actually kind of the calm period for us this students entering exams and into a part of the semester where they know where they stand (grade wise) and we know where they stand in terms of their outcomes for the courses," Bain said. "When grades come out next week that is when we kick it into gear in planning for summer school.
"Which students we need to bring in to keep them on track for graduation – to rectify eligibility concerns or issues – or just to manage student schedules for the upcoming academic year."
Bain and her staff work out of the Dr. Phil Roe Athletic Academic Center, located in the south-end of the second level of the Dunn Center, where they have a computer lab, study room, tutoring room, book storage room, a reception area and an office area.
Student-athletes use the center to complete weekly study hall requirements, to meet with tutors and athletic advisors and be able to get personal and career counseling.
"We make contact with our student athletes as soon as they come to the institution for their very first semester," Bain said. "We don't leave them to their own devices because it is such a difficult transition from high school to college period, but to throw in the obligation of athletics work-outs and competitions can sometimes be overwhelming for a young 17- or 18-year old.
"So our mentoring program starts for the very first semester and we do make sure all of our student athletes are taking the appropriate classes that are pertinent to their major," Bain said. "We council students on career choices, because it's too late to for a student to be thinking about career options when you're in your junior or senior year in school. We want to get those students thinking about where they see themselves by the time they earn that college degree.
"We're finding that students coming in to college are not quite having a realistic idea of what it takes to be successful in college, so a lot of our time is spent counseling the students on time management, on appropriate study skills – how much time needs to be devoted to studying and preparing for their classes."
And you can't argue the success that has transpired over the years, with the athletic department graduation rates being almost 20 percent higher than the general school population.
"We have roughly 53 percent of our student athletes carry a 3.0 or higher grade-point average," Bain said. "We have right now a 2.94 overall GPA that is a cumulative GPA and not for one semester. That in and of itself in quite impressive."
"It seems to me in my four years here that our student athletes are stepping up more and more, so that goes to recruiting and it goes to the support of some of the initiatives that we've put into effect in the athletic academic services and it speaks to the overall character of the student athletes that are here perusing their degree."