Written by Sgt. Jon Heinrich
1st Brigade Combat Team, 101st Airborne Division (AA) Public Affairs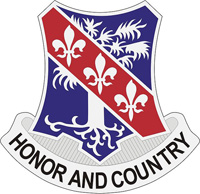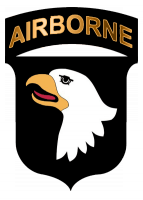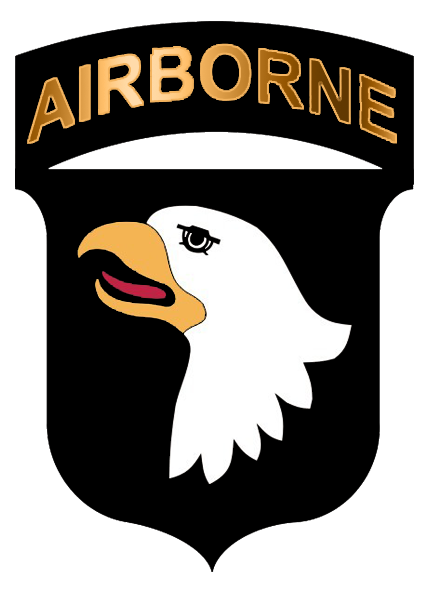 Fort Campbell, KY – As the sun rises on a brisk, Spring morning, the sound of helicopters can be heard landing, and in the light of dawn, dozens of Soldiers can be seen air assaulting out of them.
For the Soldiers of 1st Battalion, 327th Infantry Regiment, 1st Brigade Combat Team, 101st Airborne Division (Air Assault), the days training has begun.
Three platoons from 1st Bn., 327th Inf. Rgt., individually conducted both blank and live-fire training during the day and night of April 26th-27th at Range 54 here: 1st Platoon, Company B (Bushmasters); 1st Platoon, Company D (Mad Dogs); and Scout Platoon, Headquarters and Headquarters Company (Headhunters).
Cpl. Jonathan Nguyen, a senior sniper with Scout Platoon, HHC, said the main purpose for the training was to ensure the platoons are proficient in basic fire and maneuver techniques and incorporating assets into those maneuvers.
"For us this week it's been platoon live-fire," said Nguyen. "We came out Monday and executed some daytime blank iterations; then we came back out again today [Saturday] and did our daytime blank and live, and now we're finishing up our nighttime live fire."
According to Nguyen, each platoon was provided assets such as mortars for indirect-fire, air mobility and a Sapper team.
The engineers were used to help the platoon in reaching their main objective by breaching through a wall and providing suppressive fire inside to allow the Soldiers to enter and clear their objective.
The training began with each platoon individually conducting a blank-fire mission in the morning by air assaulting into a designated landing zone, then live-fire in the afternoon, blank-fire in the evening and live-fire later at night.
The platoons then moved toward their objective, which was a mock house surrounded by concertina wire with a small wall on the side, which the engineers had to breach.
Along the way to their objective, the Soldiers encountered a hasty ambush with pop-up targets.
To clear the attack, the platoons used their M240 and M249 machine guns to provide suppressive fire while the main squads bounded forward to clear the area.
After the attack, the platoons then maneuvered to their objective, breached through and cleared through more targets.
Once the area was secure, the Soldiers then provided security around the area, only to then be counterattacked from more targets with a tank.
The Soldiers fired at the targets to suppress enemy fire while AT4 anti-tank rockets were employed to take out the tank.
During the engagement, a Soldier simulated being wounded and had to be medically evacuated outside the objective by a UH-60 Black Hawk.
Once training was complete, the platoon then conducted an After Action Review and exited the training area, to allow the next platoon to begin.
"I thought it was good training," said Pfc. Jarmarcus Douglas, an ammunition bearer with Weapon Squad, 1st Platoon, Company B. "It let me see what doing platoon attacks, moving out using two squads, other than doing what I was used to doing coming from Basic Training.
"It puts the whole platoon in with the weapon squad assets," continued Douglas. "You get to see the suppressive fire from the weapon squad, you get to see the indirect fire from the mortar team. It all comes together."
Douglas enlisted into the Army August 2013 and arrived to his unit December 2013.
"We have a lot of new lower enlisted Soldiers in the battalion, so getting them up to speed with just the basics has been a work in progress," said Nguyen.
"I think the day fire went just how we wanted it to go," said Douglas. "We came out and did the blank-round day-fire, and they told us we did an excellent job with that.
"I thought the night fire went well also," Douglas added. "We laid down good suppressive fire the same way; our assaulting elements moved pretty good through the terrain and we got to the objective and accomplished the mission."
Douglas said he enjoyed training with his platoon and coming together as a group in preparation for future deployments.
"I just want to keep training, keep learning, move up in the ranks, get closer to my platoon, so one day when it's time for us to go down range we will have each other's back and we all know what we are supposed to be doing," Douglas said.