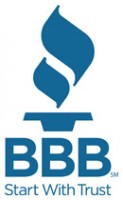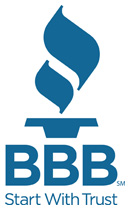 Nashville, TN – The Better Business Bureau Serving Middle Tennessee and Southern Kentucky is seeking nominations for the Torch Awards for Ethical Commerce. The Torch Award for Ethical Commerce honors companies that demonstrate high standards of business practices to create trust.
In this spirit, we're pleased to introduce our annual awards program to honor businesses committed to ethical marketplace practices. Each year, businesses are selected through a regional competition to receive the Better Business Bureau's Torch Awards for Ethical Commerce. Recipients at the regional level are eligible then to be sent to the Council of Better Business Bureau's International Torch Awards for Marketplace Excellence competition.
BBB Torch Awards is designed to promote not only the importance of ethical business practices, but also the willingness and efforts made by outstanding businesses demonstrating a solid commitment to marketplace trust.
Each BBB Torch Award Winner has a unique opportunity to receive public recognition for their excellence in ethical business practices.
You can request free assistance in creating an award-winning entry. Entries must be received by Friday, November 21st, 2014.
The Torch Awards Celebration Event will be held on Tuesday, April 28th, 2015
To nominate a business visit http://www.bbb.org/nashville/integrityapplication
Frequently Asked Questions
What does my business receive if we win?
Being selected as a BBB Torch Award winner is an honor that includes the following recognition:
Inclusion in a press release announcing Recipients and Finalists
Announcements made via BBB's social media channels
Inclusion in BBB promotional media
Lifetime use of the BBB Torch Award Seal (As long as winners maintain a "B" rating with BBB)
Torch Award trophy presentation by BBB
Professional quality photos taken of the recipient business by BBB
Website recognition
Perpetual placement on Torch Award winners page (As long as winners maintain a "B" rating with BBB)
Qualification to enter the International BBB Torch Award for Marketplace Excellence competition
Can I nominate my own business?
Yes. It is acceptable for a business or employee to nominate themselves.
BBB Torch Awards is open to all for-profit businesses located within the Middle Tennessee / Southern Kentucky BBB Service Area.
Entrants must be in business for at least three years.
Businesses must be in good standing with BBB and have at least a "B" rating. BBB Accreditation is not a requirement.
All entrants must not have won a Torch Award in the last three years.
Who's judging the entries?
Candidates for the 2015 BBB Torch Award For Marketplace Ethics will be evaluated by a panel of independent judges from the business and academic communities.
The decisions of the judges are final. The criteria will be judged equally, each carry a maximum point value of ten, for a total of 40 points.