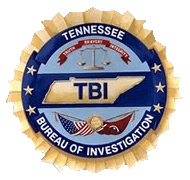 Nashville, TN – Special Agents from the Tennessee Bureau of Investigation have obtained indictments for a Bedford County man accused of possessing child pornography.
Acting on an investigative lead from the National Center for Missing and Exploited Children, TBI Special Agents began investigating Rodger Lee Mader on April 19th.
During the course of the investigation, Agents developed information that on March 30th, Mader uploaded images consistent with child pornography to his Google E-mail account.
On October 20th, the Bedford County Grand Jury indicted Mader, charging the 33-year-old Shelbyville man with 47 counts of Sexual Exploitation of a Minor.
He was subsequently arrested by deputies from the Bedford County Sheriff's Department and booked into the Bedford County Jail, where at the time of this release, he was being held on $235,000 bond.