Carolyn McKindra of Clarksville, Tenn. Bojangles' to Compete for 2014 Master Biscuit Maker Title at Bojangles' Charlotte Headquarters on Nov. 13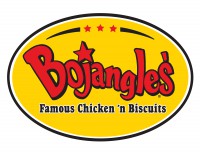 Clarksville, TN – Bojangles' has named Carolyn McKindra, a biscuit-maker at the Bojangles' located at 1836 Tiny Town Rd. in Clarksville, Tenn. a finalist in the 18th annual Master Biscuit Maker Challenge.
The Master Biscuit Maker Challenge is Bojangles' annual companywide culinary showdown in which hundreds of Bojangles' team members from more than 600 company-owned and franchised locations across the Southeast compete to be named Bojangles' best biscuit-maker, the Master Biscuit Maker.
McKindra is a team member at the Tiny Town Rd. Bojangles' operated by Bojangles' franchise partner BOJ of TN. This is her first year advancing to the final round of the Master Biscuit Maker Challenge.
The annual Master Biscuit Maker Challenge honors Bojangles' original made-from-scratch buttermilk biscuit recipe—still served to this today—and celebrates its best biscuit-makers:
"At Bojangles', approximately 80% of our customer orders include a biscuit. Because we make them from scratch in our restaurants all day, every day, it's important that we honor our original Southern recipe by focusing on meticulous training and celebrating our team members who perfect the technique," said Bojangles' President and CEO Clifton Rutledge. "It's this commitment from our entire team that creates the consistent, handmade biscuit quality you can only enjoy at Bojangles'. The tradition of the Master Biscuit Maker Challenge is a testament to that."
About the Master Biscuit Maker Challenge
To participate in the Master Biscuit Maker Challenge, all Bojangles' team members are first required to complete detailed training to earn Bojangles' biscuit-maker certification or annual recertification. This year's competition began in August within individual restaurant teams and the best from each restaurant advanced to area competitions. Winners moved on to the regional level and finally, the best from each of Bojangles' company and franchise regions will travel to Charlotte, N.C. during the week of Nov. 10 for the ultimate Master Biscuit Maker Challenge in Bojangles' test kitchen.
During each stage of the competition, contenders make one batch of biscuits which are judged by a panel of Bojangles' staff members based on the precision with which the recipe is followed, size and shape of the biscuits and the time it takes to complete the recipe without sacrificing quality.
Regional finalists will receive a trophy and $250 cash prize. The Master Biscuit Maker Champions from the company and franchise competition will each receive a Master Biscuit Maker trophy and cash prize of $2,500. They join the ranks of past Master Biscuit Makers who are distinguished with a Master Biscuit Maker hat, apron and nametag and help train other biscuit-makers.
Bojangles' Biscuits
Bojangles' founders created the industry's original made-from-scratch buttermilk biscuit recipe back in 1977 and Bojangles' has served light, buttery biscuits made by hand following the same recipe ever since—more than 3 billion to date. Biscuit-making at Bojangles' is a careful craft that requires strict adherence to this 48-step recipe to ensure that every biscuit served is the high quality, delicious taste that customers expect.
Every Bojangles' restaurant begins serving biscuits no later than 5:30 a.m. and continues to serve warm, freshly-baked biscuits throughout the day, always within 20 minutes of coming out of the oven. Customers can enjoy a variety of biscuit sandwiches at every mealtime, including the Cajun Filet, sausage, steak, country ham, bacon and egg and cheese.
About the company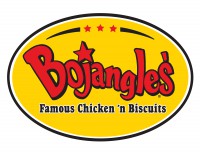 Bojangles'® began in 1977 as the dream of operators Jack Fulk and Richard Thomas. They saw an opportunity to develop a quick-service restaurant chain based on three attributes: a distinctive flavor profile; wholesome, high-quality products made from scratch; and a fun, festive restaurant design with fast, friendly service.
Bojangles' operates more than 600 restaurants throughout the Southeast – 42 across the state of Tennessee with plans for more growth.
Bojangles'® core menu is the same now as it was then: distinctive, flavorful chicken made with a special blend of seasonings and served with hot, fresh buttermilk biscuits and one-of-a-kind fixin's like Bojangles' Dirty Rice® and Bojangles' Cajun Pintos®.
Bojangles'® light, buttery, made-from-scratch biscuits serve as the basis for the best breakfast in the industry. From biscuit sandwiches filled with mouthwatering items like spicy chicken filets, seasoned sausage or steak, country ham, eggs and cheese, to sweet biscuits like our Cinnamon Pecan Twists and Bo-Berry Biscuits®, no one does breakfast like Bojangles'®. That's why Bojangles'® serves breakfast all day, every day.
To learn more about Bojangles', visit www.bojangles.com and for updates from Bojangles' official Twitter newsroom, follow @BojanglesNews.