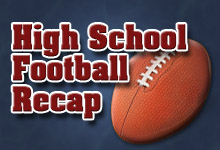 Clarksville, TN – The high school football post season began last week. For all 32 teams participating in each of the brackets the rules are simple. Win or go home.
Seven teams made it to the first round of the playoffs including five from District 10-AAA.
Only four teams advanced to the next round.
Hot List: The Rossview Hawks won their first playoff game in school history last Friday. Six turnovers helped the Hawks soar pass the Memphis Central Warriors 24-7. It was the Hawks sixth win in a row. They have averaged 39 points in the six wins and improve to 8-3. Next, they play the undefeated Whitehaven Tigers (11-0).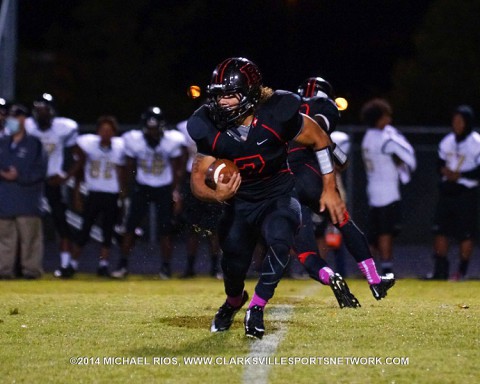 First Round Playoffs Review
The Henry County Patriots (9-2), last season's state champions, took one more step to another state title with a 24-6 win over Munford. They earned another home game this week against the Millington Trojans (7-3).
The Springfield Yellow Jackets (8-3) had lost two straight before heading into the playoffs. However, they bounced back to sting Gallatin, 34-21. Next, the Yellow Jackets will travel to take on a high-powered, undefeated Hillsboro Burros team (11-0).
After finishing the regular season with a brutal loss to Nashville Christian, the Clarksville Academy Cougars roared back with a 35-21 win on the road over Huntland. The Cougars have scored at least 35 points in all of their wins. They will need those points to get past the undefeated Columbia Academy Bulldogs (11-0) this week.
Both the Kenwood Knights (5-6) and the Clarksville High Wildcats' (5-6) seasons came to an end last week. The Knights fell to the Burros, 55-12. The Wildcats were tamed by the Shelbyville Central Golden Eagles, 32-13.
The Fort Campbell Falcons (3-8) lost a close game in the last two minutes to the Adaire County Indians, 35-31. It was the Indians first playoff win.
First Round Playoff Results:
Rossview 24
Memphis Central 7
Hillsboro 55
Kenwood 12
Shelbyville 32
Clarksville 13
Henry County 24
Munford 6
Springfield 34
Gallatin 21
Huntland 21
Clarksville Academy 35
Adaire County 35
Fort Campbell 31
Playoff Schedule Week 2:
Rossview at Whitehaven
Millington at Henry County
Springfield at Hillsboro
Clarksville Academy at Columbia Academy