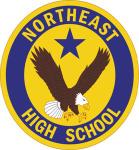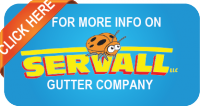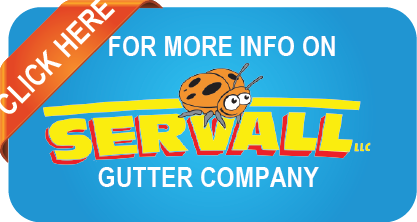 Clarksville, TN – Northeast High School's girls basketball team played as well as they have all season in the first half, Tuesday, December 9th,  in their District 10-AAA game versus Henry County High School, but a third-quarter meltdown by the Lady Eagles proved to be the difference maker in a 57-48 loss.
Leading 26-17 heading into the third quarter, Northeast (2-4, 1-2 District 10-AAA) saw Henry County score the first six points of the second half to cut the Lady Eagles lead down to just three points, 26-23.
Michelle Donner's basket at the 4:26 mark would end the Lady Patriots (7-2, 3-0 District 10-AAA) opening run against the Lady Eagles, but that would be one of only two field goals in the period for Northeast.
Henry County on the other hand would get its offense rolling, scoring nine of the next 12 points to take its first lead since midway through the first quarter, 32-31, with 2:20 left in the third quarter.
Sepe Moore would tie the game 59 seconds later, after hitting one-of-two free throws, but Henry County closed out the quarter by scoring the final five points – and outscoring the Lady Eagles 20-6 overall in the period – to take a 37-32 lead into the final quarter of play.
Moore led Northeast with 16 points, the only Lady Eagle to break into double figures.
That final run by Henry County would carry over into the final eight minutes of play, with the Lady Patriots building their lead out to as many as 13 points, 53-40, with 1:26 left in regulation.
Northeast would try to make one last push to get back into the game, with Moore hitting a couple of 3s to get the Lady Eagles as close as eight points, 54-46, with 25.2 seconds left.
But that would be as close as Northeast would get, with Henry County hitting three of four free throw attempts in the final 20 seconds to seal the game away.
In the first half, the two teams would go back-and-fourth early-on with three lead changes and three ties – including for the final time in the first half at 9-9, before Northeast would take the lead on a three-point field goal by Moore with 1:59 left in the period.
The second quarter would see the Lady Eagles continue to expand its lead by holding Henry County to just six points in the period, while building its advantage out to as many as nine points – including the halftime score, 26-17.
Northeast returns to action December 12th by hosting Rossview High School in a 6:00pm District 10-AAA contest.
Box Score
Henry County 57, Northeast 48
| | | | | | |
| --- | --- | --- | --- | --- | --- |
| | 1 | 2 | 3 | 4 | Final |
| Henry County Lady Patriots | 11 | 6 | 20 | 20 | 57 |
| Northeast Lady Eagles | 12 | 14 | 6 | 16 | 48 |
Henry County: Emily Gilstrap 3, Addi Cate 4, Ruby Hamilton 2, Celie Hudson 6, Gracie Osbron 12, Shamiah Williams 4, Kallie Searcy 9, Bria Woodruff 3, Natiya Jumper 14. Team totals 20 14-22 57.
Northeast: Michelle Donner 7, Nataszja Freeman 7, Sepe Moore 16, Kayla Bradley 7, Brook Barnett 2, Sh'Niya Horn 9. Team totals 18 5-14 48.
3-point field goals: Henry County 3 (Osbron 2, Cate 1), Northeast 5 (Moore 3, Bradley 1, Donner 1).
Records: Henry County 7-2, 3-0 District 10-AAA; Northeast 2-4, 1-2 District 10-AAA.