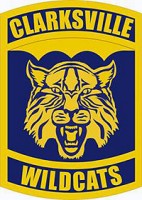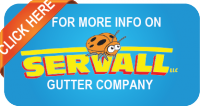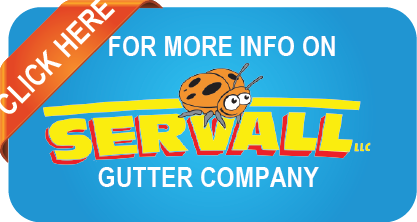 Clarksville, TN – The Clarksville High School Wildcats welcomed wrestlers from 13 other schools to William Workman Gymnasium Saturday for Slamfest 2014. Then, the Wildcats did their best to beat them all by earning a top spot in their pool in the morning and advancing all the way to the championship match at the end of the day.
However, the Wildcats were not the big cats that clawed their way into becoming the Slamfest 2014 champions. When the dust settled on the mats at the end of the day it was the Arlington Tigers who roared in victory. The Arlington Tigers defeated the Clarksville High Wildcats 40-28 in the Slamfest 2014 championship match.
Last year the Tigers finished 2-2, in the middle of the pack. This year under first year head coach Jonathon Simpson the Tigers went 4-0 to capture the Slamfest 2014 title. According to Simpson, winning Slamfest was the result of constant improvement of his team so far this season.
"Last weekend we wrestled in another really tough event. I just asked the kids to just compete for me, just go out there and compete. We were in a lot of matches where we were up 4-0, 4-2 and we just found ways to lose those matches. Not that we just gave up. But we didn't wrestle smart," coach Simpson said.
"They really did a good job this week of improving. Particularly, a lot of my seniors and my better guys because they were very unhappy with how they finished out in the other tournament."
The Tigers spent the first half of their day winning their pool by defeating The West Creek Coyotes and John Overton. Next, they advanced and won a tight match against a tough Mt. Juliet team, 34-32.
That win set up the final showdown against the hosting Wildcats who had also defeated three teams including the Northwest Vikings and the Rossview Hawks.
Multiple forfeits in the first seven weight classes of the match gave the Wildcats an early 17-9 lead. A win by Wildcats Hunter Green in the heavy weights and Dalton Halliday at 106 extended that lead to 23-9
However, three Wildcats' forfeits and a winning pin by the Tigers at 126 changed the momentum of the match and gave the Tigers a 33-23 lead. The two teams split the next two matches. The Tigers won at 138 and the Wildcats won at 145. That set up the final match at between Clarksville's Will Baker and Arlington's Michael Mowery with the Tigers leading by nine points, 37-28.
Mowery defeated Baker 8-2 to give the Tigers the 40-28 victory.
"We wrestled four tough teams today. Probably the four toughest teams we have wrestled on our dual schedule so far," coach Simpson said. "I don't think we won any dual by much more than 10 points. So your looking at the last matches in a lot of cases where you're looking to close that out. Luckily, today I had a lot of my good kids and leaders closing out for us. We got lucky in that sense because they went out to take care of business and they did a good job for us."
"They battled with good teams. I think they kind of proved to themselves that they can go out there and win."
Final round scores
Arlington 40
Clarksville 28
Rossview 30
Mt. Juliet 54
Northwest 24
John Overton 52
Cookeville 48
Houston 33
West Creek 54
Hopkinsville 27
Dickson Co. 51
Ravenwood 27
Final Standings
Champion – Arlington (4-0)
Runner Up – Clarksville (3-1)
3rd place – Mt. Juliet (4-1)
4th – Rossview (3-2)
5th – John Overton (3-1)
6th – Northwest (2-2)
7th – Cookeville (3-2)
8th – Houston (1-4)
9th – West Creek (2-2)
10th – Hopkinsville (1-3)
11th – Dickson Co. (2-3)
12th – Ravenwood (1-4)
Photo Gallery