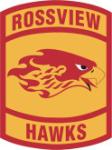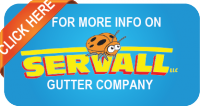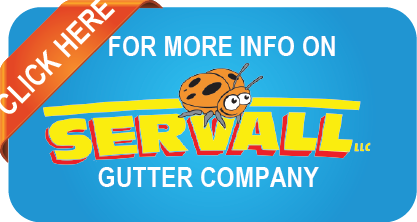 Clarksville, TN – The girls side of the Rossview Christmas Classic ended in an overtime thriller between the hosts, the Rossview Lady Hawks and the Christ Presbyterian Academy (CPA) Lady Lions.
With less than a minute left in overtime, Lady Lion Kenedi Hambrick made what would be the game winning shot, as the Lady Lions clawed their way to a 59-56 victory.
The Lady Hawks had multiple opportunities to win the game in overtime, but came up short each time. Cassidy Taylor made a 3-pointer that put the Lady Hawks ahead 55-54 in overtime.
Later, as the clock wound down to 37 seconds, Hambrick split two Lady Hawk defenders and took a short jumper as she crossed the middle in front of the basket. The shot went in and the Lady Lions took a 56-55 lead.
Seconds later the Lady Lions committed a turnover that gave the Lady Hawks a chance to score. However, they committed a turnover as well and gave the ball back to the Lady Lions.
Forced to foul, the Lady Hawks tried for a rebound on the Lady Lion's missed free throw with only 10 seconds remaining. But Lady Lion Adela Franco made a diving rebound and called for a timeout as she landed on the floor with the ball.
Later, Hambrick made two more free throws when fouled to make it a 3-point game. The Lady Hawks had a final chance to at least tie the game when Karlee Pace was fouled and sent to the free throw line for two shots, but they were unable to capitalize on their last opportunity and the Lady Lions walked away with the win.
Hambrick led all scorers with 21 points. She made three of the Lady Lions six total 3-pointers and grabbed six rebounds. In addition to the game winner, Hambrick scored five of the Lady Lions seven overtime points, including shooting 3-of-4 from the free throw line.
The Lady Lions shot 5-of-7 from the free throw line in overtime. After shooting a perfect 9-of-9 from the stripe in regulation, the Lady Hawks shot only 1-of-4 in overtime.
Hambrick was one of four Lady Lions to score double digits in the game. Adela Franco scored 14 to go with her key overtime rebound. Savannah LeGate had 12 points and eight rebounds. Isabella Franco scored 10.
Mickey Head had a big game for the Lady Hawks. She scored 20 points including the last two baskets that tied the game, sending it into overtime.
The win made the Lady Lions 2-0 in the Rossview Christmas Classic. They remained undefeated at 11-0. The Lady Hawks finished 0-2 in the Classic and fell to 8-3.
Box Score
Rossview 56, CPA 59 OT
| | | | | | | |
| --- | --- | --- | --- | --- | --- | --- |
| | 1 | 2 | 3 | 4 | OT | Final |
| Rossview Lady Hawks | 9 | 18 | 11 | 14 | 4 | 56 |
| CPA Lady Lions | 9 | 12 | 21 | 10 | 7 | 59 |
Rossview: Mickey Head 20, Cassidy Taylor 13, Karlee Pace 10, Haley Croom 7, Jemiah Harrison 6
CPA: Kenedi Hambrick 21, Adela Franco 14, Savannah LeGate 12, Isabella Franco 10, Chelsea Burt 2
Rossview Christmas Classic Girls Results:
CPA 2-0
Dyer Co. 2-0
MLK 1-1
Hunters Lane 1-1
Northeast 0-2
Rossview 0-2