Not all companies explicitly prohibit password sharing outside the household

Yonkers, NY – Streaming media services are quite popular: 51 percent of American households say they subscribe to Amazon Prime Instant Video, HBO Go, Hulu Plus, Netflix, and/or WatchESPN, according to a December 2014 survey by the Consumer Reports National Research Center.
However, the reach of streaming video services extends beyond that, as 46 percent of account holders admitted to sharing their log-in credentials with someone outside their home.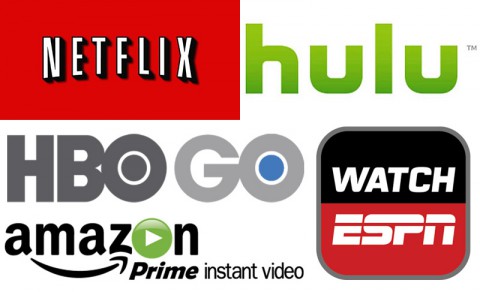 Netflix subscribers were the most charitable, with 46 percent admitting they shared their password. Hulu Plus was next with 37 percent, followed by Amazon Prime with 29 percent. The sample sizes for HBO Go and WatchESPN were too small to report percentages.
Consumer Reports investigated and found that it's unclear whether people who widely share log-in credentials are breaking criminal laws, at least outside of Tennessee, which outlawed the practice in 2011. Some violations of online terms of service could potentially violate federal criminal laws. But the language in those agreements can be ambiguous, CR found.
"What's interesting about the widespread sharing of streaming account passwords is how seemingly unconcerned the companies are about it – for now," said Glenn Derene, Electronics Editor for Consumer Reports.
Most streaming services let multiple household members watch programs on their own devices, whether they are home or on the road.
Consumer Reports has the following rules of thumb:
Definitely OK. Sharing your log-in credentials with family members living at home. Accessing your content on multiple devices.
Probably fine.  Sharing log-in credentials with your kids living at college or on their own.
To be avoided.  Broadly sharing credentials with acquaintances. For your own digital privacy, don't use the same password for your streaming account that you use for e-mail, Wi-Fi, or other services.
Assuming streaming providers eventually decide to crack down on password sharing, it will be easy for them to do. HBO, for example, allows up to three concurrent content streams; engineers could throttle that back. Or they could force users to register a limited number of devices for use with their streaming service.
The full report can be found online at ConsumerReports.org, and in the March 2015 issue of Consumer Reports magazine.
About Consumer Reports
Consumer Reports is the world's largest independent product-testing organization. Using its more than 50 labs, auto test center, and survey research center, the nonprofit rates thousands of products and services annually. Founded in 1936, Consumer Reports has over 8 million subscribers to its magazine, website and other publications.
Its advocacy division, Consumers Union, works for health reform, food and product safety, financial reform, and other consumer issues in Washington, D.C., the states, and in the marketplace.