Austin Peay (9-17/6-7) vs. SIU Edwardsville (15-10/10-2)
Thursday, February 19th, 2015 | 4:00pm CST
Clarksville, TN | Dunn Center

Clarksville, TN – With an Ohio Valley Conference tournament bid sewn up early, Austin Peay State University women's basketball team can concentrate on seeding, fine-tuning and getting healthy over the course of the final three games, beginning with a rescheduled 4:00pm, Thursday, Senior Day affair against SIU Edwardsville at the Dunn Center.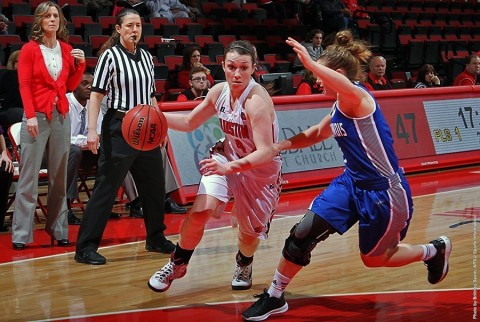 The night will double as Austin Peay's Pink Out / Play 4 Kay game for breast cancer awareness.
The Lady Govs final home contest for 2014-15 will be against the Ohio Valley Conference's current No. 2 seed.
The last time the two got together, the Cougars turned 18 Austin Peay turnovers into 31 points, while the Lady Govs suffered through a 3-for-18 shooting night from beyond the arc.
As the Tiasha Gray Show continues to build momentum, the onus will be on the visitors to slow down the junior from Clarksville. Gray is averaging 29.0 ppg over the last three games, and her 535 points this season ranks seventh in school single-season history.
Gray will need some help in this one, as the Cougars are sure to be angling to shut her down and have allowed just 62.6 ppg in conference play.
Senior Kristen Stainback has been consistently reliable as always this season, averaging 12.5 ppg on the season and reaching double figures in eight of her last nine outings.
Junior Jennifer Nwokocha has caught fire recently, averaging 10.4 ppg and 5.6 rpg over her last five games.
Head coach Carrie Daniels continues to close in on her 100th career win, needing three more victories to become the second APSU women's basketball coach in history to reach that milestone.
Back To The OVC Tournament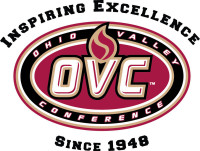 In recent times, eight wins would be enough to guarantee a team a spot in the Ohio Valley Conference Tournament. However, with the bottom-four teams currently a combined 10-41 in conference play, seven wins is a guaranteed invitation, and the Lady Govs – with tiebreakers over Eastern Kentucky and Southeast Missouri – are already assured a spot in Nashville on the first Wednesday in March with their six victories.
It will be Austin Peay's first visit to the championships since 2011-12, when the Lady Govs advanced to the quarterfinals before falling to Murray State.
SIU Edwardsville Cougars
SIU Edwardsville has risen quickly to a spot near the top of the conference standings. That steep ascent has been helped by a deep front line that has owned the battle of the boards in 2014-15.
The Cougars have outrebounded OVC opponents by nearly four boards per game, with senior Tierny Austin (7.7 rpg) and freshman Gwen Adams (6.3 rpg) leading the way.
The Cougars have been helped by the conference's top free-throw shooting mark (77.8 percent) and the overall excellent play of junior Shronda Butts, who ranks third in the OVC in scoring (19.8 ppg) and field-goal percentage (52.9 percent) and sixth in assists (4.3 apg).
Earlier This Season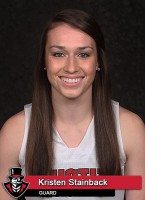 Austin Peay trailed by 19 points at halftime and could not recover, dropping an 87-67 decision to SIUE in conference action at the Vadalabene Center.
The first half saw a combination of Austin Peay turnovers and SIUE hot shooting turn into a deep deficit quickly. The Lady Govs committed four turnovers in the opening three minutes, and SIUE converted each time en route to a 12-point, 14-2 lead less than four minutes into the game.
After that opening outburst, Austin Peay (7-14, 4-4 OVC) used a 12-4 run to close back within four points, 18-14, with 11:17 left in the half. But that was as close as the Lady Govs would get.
Back-to-back APSU turnovers were turned into the first five points of a 22-8 SIUE run that pushed its lead back to 18 points, 40-22, with 4:37 left. The Cougars led 49-30 at halftime.
Austin Peay had an opportunity to catch SIUE in the second half. The Cougars opened the half making just 13 percent (2-of-15) in the opening eight minutes. However, the Lady Govs could only piece together a 13-8 run to open the half.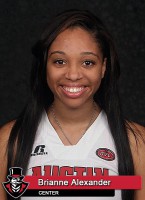 SIUE (13-9, 8-1 OVC) took any doubt out of the result with a 20-9 run over a six-minute span later in the half, pushing its lead out to 23 points, 83-60, with 2:17 remaining.
Tiasha Gray posted her season's sixth double-double with a 13-point, 10-assist outing that also saw her finish with six steals and five rebounds.
Kristen Stainback led Austin Peay with 15 points. Brianne Alexander added an 11-point, nine-rebound outing and Beth Rates chipped in 10 points.
The More You Know
An Austin Peay Win Would: Snap a two-game losing streak to SIU Edwardsville…  Make it 4-4 at home in OVC play (6-7 overall)… Carrie Daniels' record to 98-174 overall… Move Daniels to 65-91 in OVC play… Make the Lady Govs 451-647 overall since 1976-77.
An Austin Peay Loss Would: Be the Lady Govs third consecutive loss to SIU Edwardsville… Make it 3-5 at home in OVC play (5-8 overall)… Drop Daniels' record to 97-175 overall… Drop Daniels to 64-92 in OVC play… Make the Lady Govs 450-648 overall since 1976-77.
Broadcast Information
Radio • WVRY 105.1 FM
Play-by-Play: David Loos
Analyst: Van Stokes
Lady Govs on the Web
Live Video: www.OVCDigitalNetwork.com
Live Audio: www.LetsGoPeay.com/Watch
Live Statistics: www.PeayStats.com