APSU Sports Information

Clarksville, TN – Austin Peay State University's baseball team saw its pitching suffer a rough day and dropped both ends of a doubleheader against Western Michigan, 9-3 and 12-8, Saturday at Raymond C. Hand Park.

Austin Peay (4-4) led 2-1 after four innings in the day's first game, but again left runs on the base paths.

A single run in the third could have turned into more as the Govs left two runners in scoring position.

It was the last quality scoring opportunity the Govs would have as the Broncos pitching staff retired 12 of the next 14 batters they faced.

Western Michigan (5-3) tied the game in the fifth thanks to a solo home run. But it was the sixth inning that changed the game. Govs starter Jared Carkuff allowed a leadoff double and a one-out walk before departing.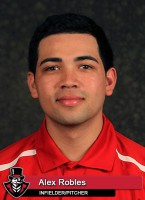 Reliever Michael Costanzo then walked the only two batters he faced, pushing across the tiebreaking run. Reliever Zach Walton entered the game and surrendered a two-run double and a one-run single before retiring the next two batters to end the inning with WMU leading  7-2.
Western Michigan took advantage of another pair of walks to start the eighth inning when right fielder Jared Kujawa hit a two-run single to push the lead to 9-2. Austin Peay would scratch back one of those runs on designated hitter Alex Robles' RBI single, but could not maintain the rally.
Carkuff (1-2) suffered the loss after allowing four runs on five hits and three walks in 5.1 innings. Catcher Ridge Smith went 2-for-4 with a RBI double in the third. Second baseman Garrett Copeland was 3-for-4 with a RBI single in the second.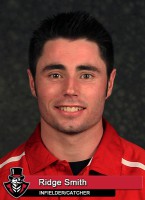 Broncos starter Keegan Akin (1-1) picked up the victory after holding the Govs to two runs on four hits while striking out five in five innings. Shortstop Kurt Hoekstra finished the opener 4-for-5 with three RBI, hitting the solo home run in the fifth and a two-run single in the sixth.

Western Michigan, the home team in the nightcap, scored in seven of its eight innings. The Broncos jumped out to a 9-0 lead in the opening four innings. After a scoreless fifth, they added single runs in the sixth, seventh and eighth frames.

The Broncos again took advantage of free bases surrendered by APSU starter Zach Hall. A hit batsmen in the second sparked a two-run rally, capped by third baseman Grant Miller's two-run single. WMU's five-run third inning was helped along by an Austin Peay error, an intentional walk and a walk that all eventually scored.

Austin Peay would rally for its eight runs in the game's final four innings. Shortstop Clayton Smithson's RBI double and left fielder Cayce Bredlau's two-run single were the Govs three-run seventh. First baseman Dre Gleason tacked on the game's final three-runs with a bases-loaded double in the ninth.

Hall (0-2) suffered the loss after allowing nine runs (six earned) on nine hits in five innings. Reliever Zach Neff allowed three runs on four hits over the final three frames.
Gleason, who entered the game in the sixth, went 2-for-2 with three RBI and a walk in his three plate appearances. Right fielder Ridge Smith was 3-for-4with a RBI double.
WMU starter Chad Mayle picked up the win after holding Austin Peay to one run on four hits while striking out seven in six innings. Left fielder Caleb Caton went 4-for-5 with three RBI, including a two-run double in the third and a RBI single in the sixth.
Austin Peay and Western Michigan are scheduled to complete their three-game series with an 11:00am, Sunday contest at Raymond C. Hand Park.
Box Score – Game 1
Western Michigan 9 (4-3) vs Austin Peay 3 (4-3)
| | 1 | 2 | 3 | 4 | 5 | 6 | 7 | 8 | 9 | | | R | H | E |
| --- | --- | --- | --- | --- | --- | --- | --- | --- | --- | --- | --- | --- | --- |
| Western Michigan | 0 | 0 | 1 | 0 | 1 | 5 | 0 | 2 | 0 | | 9 | 11 | 0 |
| Austin Peay | 0 | 1 | 1 | 0 | 0 | 0 | 0 | 1 | 0 | | 3 | 8 | 2 |
W: AKIN, Keegan (1-1) L: CARKUFF, Jared (1-2)
Western Michigan (4-3)
| Player | AB | R | H | RBI | BB | SO | PO | A |
| --- | --- | --- | --- | --- | --- | --- | --- | --- |
| FARMER, Drew dh | 3 | 1 | 0 | 1 | 2 | 1 | 0 | 0 |
| CATON, Caleb ph | 1 | 0 | 0 | 0 | 0 | 0 | 0 | 0 |
| VOGELMEIER, Nick 2b | 4 | 3 | 2 | 2 | 2 | 1 | 1 | 3 |
| HOEKSTRA, Kurt ss | 5 | 2 | 4 | 3 | 1 | 0 | 2 | 4 |
| SUNDE, Brett c | 5 | 0 | 0 | 0 | 0 | 1 | 8 | 0 |
| HO, Mitchell c | 0 | 0 | 0 | 0 | 0 | 0 | 0 | 1 |
| KUJAWA, Jared rf | 4 | 0 | 1 | 3 | 1 | 0 | 2 | 0 |
| PRINCE, Hunter 1b | 5 | 1 | 2 | 0 | 0 | 0 | 10 | 1 |
| MILLER, Grant 3b | 5 | 0 | 1 | 0 | 0 | 1 | 0 | 1 |
| ALLISON, Tanner cf | 3 | 1 | 0 | 0 | 1 | 1 | 3 | 0 |
| NELSON, Evan lf | 3 | 1 | 1 | 0 | 1 | 0 | 1 | 0 |
| AKIN, Keegan p | 0 | 0 | 0 | 0 | 0 | 0 | 0 | 1 |
| NIMKE, Will p | 0 | 0 | 0 | 0 | 0 | 0 | 0 | 0 |
| STRUEBING, Brett p | 0 | 0 | 0 | 0 | 0 | 0 | 0 | 0 |
| BRADLEY, Nick p | 0 | 0 | 0 | 0 | 0 | 0 | 0 | 0 |
| Totals | 38 | 9 | 11 | 9 | 8 | 5 | 27 | 11 |
BATTING:
2B: VOGELMEIER, Nick 2; PRINCE, Hunter 2
HR: HOEKSTRA, Kurt 1
SH: ALLISON, Tanner 1
BASERUNNING:
HBP: SUNDE, Brett 1; NELSON, Evan 1
PO: MILLER, Grant 1
Austin Peay (4-3)
| Player | AB | R | H | RBI | BB | SO | PO | A |
| --- | --- | --- | --- | --- | --- | --- | --- | --- |
| SMITHSON, Clayton ss | 3 | 1 | 0 | 0 | 1 | 1 | 2 | 1 |
| BREDLAU, Cayce lf | 4 | 0 | 1 | 0 | 0 | 1 | 4 | 0 |
| GRAY, Logan 3b | 3 | 0 | 0 | 0 | 1 | 2 | 0 | 5 |
| SMITH, Ridge c | 4 | 1 | 2 | 1 | 0 | 0 | 3 | 1 |
| MARIK, T.J. c | 0 | 0 | 0 | 0 | 0 | 0 | 0 | 0 |
| ROBLES, Alex dh | 3 | 1 | 1 | 1 | 1 | 0 | 0 | 0 |
| COPELAND, Garrett 2b | 4 | 0 | 3 | 1 | 0 | 0 | 2 | 5 |
| WILSON, Josh 1b | 3 | 0 | 1 | 0 | 0 | 0 | 13 | 0 |
| WILLIS, Imani ph | 1 | 0 | 0 | 0 | 0 | 1 | 0 | 0 |
| BLACKBURN, Kyle rf | 3 | 0 | 0 | 0 | 0 | 1 | 2 | 0 |
| PURCELL, Wesley ph | 1 | 0 | 0 | 0 | 0 | 0 | 0 | 0 |
| MASSONI, Patrick cf | 3 | 0 | 0 | 0 | 0 | 1 | 1 | 0 |
| HAMILTON, Chase ph | 1 | 0 | 0 | 0 | 0 | 0 | 0 | 0 |
| CARKUFF, Jared p | 0 | 0 | 0 | 0 | 0 | 0 | 0 | 1 |
| COSTANZO, Michael p | 0 | 0 | 0 | 0 | 0 | 0 | 0 | 0 |
| WALTON, Zach p | 0 | 0 | 0 | 0 | 0 | 0 | 0 | 1 |
| LINDLEY, Hunter p | 0 | 0 | 0 | 0 | 0 | 0 | 0 | 1 |
| CORUM, Jake p | 0 | 0 | 0 | 0 | 0 | 0 | 0 | 0 |
| Totals | 33 | 3 | 8 | 3 | 3 | 7 | 27 | 15 |
Box Score – Game 2
Austin Peay 12 (4-4) vs Western Michigan 8 (5-3)
| | 1 | 2 | 3 | 4 | 5 | 6 | 7 | 8 | 9 | | | R | H | E |
| --- | --- | --- | --- | --- | --- | --- | --- | --- | --- | --- | --- | --- | --- |
| Austin Peay | 0 | 0 | 0 | 0 | 0 | 1 | 3 | 1 | 3 | | 8 | 12 | 4 |
| Western Michigan | 1 | 2 | 5 | 1 | 0 | 1 | 1 | 1 | X | | 12 | 13 | 2 |
W: MAYLE, Chad (1-0) L: HALL, Zach (0-2)
Austin Peay (4-4)
| Player | AB | R | H | RBI | BB | SO | PO | A |
| --- | --- | --- | --- | --- | --- | --- | --- | --- |
| BREDLAU, Cayce lf | 3 | 1 | 2 | 2 | 1 | 1 | 0 | 0 |
| MASSONI, Patrick ph | 1 | 1 | 1 | 0 | 0 | 0 | 0 | 0 |
| MITCHELL, Caleb c | 4 | 0 | 0 | 0 | 0 | 2 | 8 | 0 |
| WILLIS, Imani ph | 1 | 0 | 0 | 0 | 0 | 1 | 0 | 0 |
| GRAY, Logan 3b | 4 | 0 | 0 | 0 | 0 | 2 | 0 | 3 |
| MARIK, T.J. ph | 0 | 1 | 0 | 0 | 0 | 0 | 0 | 0 |
| SMITH, Ridge rf | 4 | 1 | 3 | 1 | 0 | 0 | 4 | 0 |
| BLACKBURN, Kyle ph | 1 | 0 | 0 | 0 | 0 | 0 | 0 | 0 |
| COPELAND, Garrett 2b | 4 | 1 | 0 | 0 | 1 | 1 | 2 | 4 |
| WILSON, Josh 1b | 2 | 0 | 0 | 0 | 0 | 0 | 4 | 0 |
| GLEASON, Dre 1b | 2 | 1 | 2 | 3 | 1 | 0 | 4 | 0 |
| ROBLES, Alex dh | 5 | 0 | 2 | 1 | 0 | 0 | 0 | 0 |
| HAMILTON, Chase cf | 4 | 1 | 1 | 0 | 0 | 0 | 0 | 0 |
| SMITHSON, Clayton ss | 4 | 1 | 1 | 1 | 0 | 1 | 2 | 3 |
| HALL, Zach p | 0 | 0 | 0 | 0 | 0 | 0 | 0 | 1 |
| NEFF, Zach p | 0 | 0 | 0 | 0 | 0 | 0 | 0 | 0 |
| Totals | 39 | 8 | 12 | 8 | 3 | 8 | 24 | 11 |
Western Michigan (5-3)
| Player | AB | R | H | RBI | BB | SO | PO | A |
| --- | --- | --- | --- | --- | --- | --- | --- | --- |
| MILLER, Grant 3b | 4 | 2 | 3 | 2 | 0 | 0 | 0 | 3 |
| VOGELMEIER, Nick 2b | 5 | 0 | 1 | 0 | 0 | 1 | 0 | 4 |
| HOEKSTRA, Kurt ss | 5 | 2 | 2 | 1 | 0 | 1 | 4 | 3 |
| SUNDE, Brett dh | 4 | 1 | 0 | 1 | 0 | 0 | 0 | 0 |
| KUJAWA, Jared rf | 4 | 0 | 1 | 1 | 0 | 0 | 1 | 0 |
| PRINCE, Hunter 1b | 4 | 3 | 2 | 1 | 1 | 2 | 8 | 1 |
| SCHNEIDER, Nate 1b | 0 | 0 | 0 | 0 | 0 | 0 | 1 | 0 |
| ALLISON, Tanner cf | 1 | 2 | 0 | 1 | 1 | 0 | 2 | 0 |
| TILLMAN, Jordan ph | 1 | 0 | 0 | 0 | 0 | 0 | 0 | 0 |
| FILKINS, Beau cf | 0 | 0 | 0 | 0 | 0 | 0 | 0 | 0 |
| CATON, Caleb lf | 5 | 2 | 4 | 3 | 0 | 1 | 0 | 0 |
| HO, Mitchell c | 5 | 0 | 0 | 0 | 0 | 3 | 11 | 0 |
| PIECHOTA, Jacob p | 0 | 0 | 0 | 0 | 0 | 0 | 0 | 0 |
| GRAY, Peyton p | 0 | 0 | 0 | 0 | 0 | 0 | 0 | 0 |
| SCHNEIDER, Derek p | 0 | 0 | 0 | 0 | 0 | 0 | 0 | 0 |
| Totals | 38 | 12 | 13 | 10 | 2 | 8 | 27 | 11 |
BATTING:
2B: MILLER, Grant 1; HOEKSTRA, Kurt 1; CATON, Caleb 1
HR: PRINCE, Hunter 1
SH: KUJAWA, Jared 1
SF: SUNDE, Brett 1
BASERUNNING:
HBP: MILLER, Grant 1; ALLISON, Tanner 2
FIELDING:
E: HOEKSTRA, Kurt 1; FILKINS, Beau 1
Sections
Sports
Topics
Alex Robles, APSU, APSU Athletics, APSU Baseball, APSU Men's Baseball, APSU Sports, Austin Peay State University, Broncos, Caleb Caton, Cayce Bredlau, Chad Mayle, Clarksville TN, Clayton Smithson, Dre Gleason, Garrett Copeland, Governors, Govs, Grant Miller, Jared Carkuff, Jared Kujawa, Keegan Akin, Kurt Hoekstra, Michael Costanzo, Ohio Valley Conference, OVC, Raymond C. Hand Park, Ridge Smith, Western Michigan, Zach Hall, Zach Neff, Zach Walton