Clarksville, TN – Clarksville Police Officer Sunisa Hamilton is looking for the driver of a hit-and-run crash with property damage that occurred on Current Road near Oak Creek Drive.
On April 18th, 2015 at approximately 5:00am, an unknown driver of an unknown vehicle, was driving down Current Road and struck four mailboxes causing damage to each of them with no reported injuries. The four mailboxes that were damaged cost about $400.00-$500.00 each.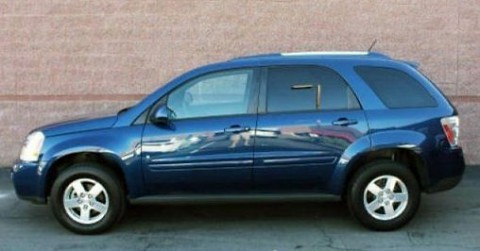 For some of these victims, this is the second time they have had to replace their mailboxes from a similar incident.
The suspect vehicle sustained considerable damage especially to the passenger side mirror assembly, which was found in a victim's yard.
The mirror assembly was useful in finding the type of vehicle that the suspect was driving. Based on information from a local GM dealership, CPD is looking for a 2008-2009 Chevy Equinox—possibly midnight blue in color.
If anyone has any information related to this incident, please call Officer Sunisa Hamilton at 931.645.0656 Ext. 5535 or the CrimeStoppers TIPS Hotline at 931.645.TIPS (8477).