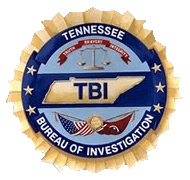 Nashville, TN – Special Agents from the Tennessee Bureau of Investigation have obtained indictments for a Houston County woman accused of fraudulently obtaining prescription medication.
At the request of 23rd District Attorney General Ray Crouch, TBI Agents began investigating Sherry Paffrath on July 31st, 2014.
During the course of the investigation, Agents, working alongside authorities from the Drug Enforcement Administration, developed information that, between January and June of 2014, Paffrath ordered large quantities of prescription drugs from a pharmaceutical company using the DEA license number of her co-worker, who was at the time a dentist at Hilcrest Dental Clinic.
The purchases occurred without the dentist's knowledge.
On May 18th, the Houston County Grand Jury returned indictments for the 47-year-old Stewart woman, charging her with 15 counts of Fraudulently Obtaining Prescription Drugs. On Sunday, authorities booked her into the Houston County Jail on $75,000 bond.