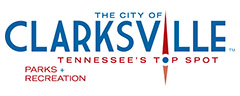 Clarksville, TN – The weekly Clarksville Parks and Recreation Department Recreation Report provides Clarksvillians with a glimpse at the activities and events that are available from the Parks and Recreation Department for them to enjoy together as a family.
This weeks highlights include: Fun with Fido, Friends of Fort Defiance Annual Fundraiser, Adult Karate, Rally on the Cumberland and Free summer fun this June and July.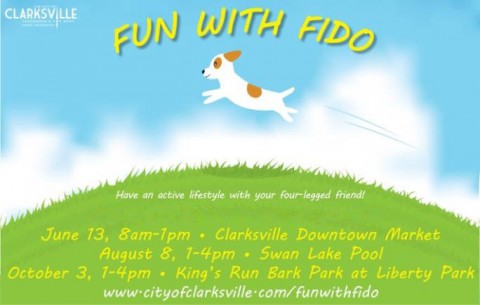 Fun with Fido
Fun with Fido continues June 13th at the Clarksville Downtown Market
The next Fun with Fido event is scheduled for Saturday, June 13th from 8:00am to 1:00pm at the Clarksville Downtown Market located on Public Square! You and your four-legged friends can enjoy shopping, crafts as well as dog-related businesses and organizations.
Make plans to join us for additional Fun with Fido events to include a pooch pool party at Swan Lake Pool on August 8th and the final event of the series at King's Run Bark Park at Liberty Park on October 3rd.
Are you a part of a dog-related business or organization? Head on over to www.cityofclarksville.com/funwithfido to see how you can join in the fun!
Friends of Fort Defiance Gear up for Annual Fundraising Event
The Friends of Fort Defiance is excited to announce the date for this year's March to the Past fundraising event: Saturday, June 13th from 10:00am to 5:00pm at the Fort Defiance Civil War Park and Interpretive Center.
Live demonstrations of quilting, firing, and camp life will be sure to give the community a clear depiction of the Civil War era.
Along with these demonstrations, several games and activities for children will take place. Be sure to bring your appetite as hot dogs and baked goods will be available for purchase with all proceeds benefitting Fort Defiance.
Adult Karate
Relieve some stress and try something new at the Burt-Cobb Community Center with our Adult Karate class. This free class, taught by David Fivecoat, is held every Monday from 5:30pm to 7:30pm.
Rally on the Cumberland
Canoe and Kayak Race
Canoers and Kayakers rejoice! Registration is underway for the 3rd annual Rally on the Cumberland Canoe and Kayak Race. The race will be held July 11th but the deadline to register is July 1st. Cost to participate is $20.00 for those 18 and up and $10.00 for youth ages 13-17.
To register, visit www.cityofclarksville.com/rallyonthecumberland
Free summer fun this June and July
Trying to find ways to beat the summertime blues and boredom this year? The City of Clarksville Parks and Recreation Department will be offering free food and summer fun for all ages in the Clarksville community with the Mayor's Summer Night Lights program.
This program will kick off with 5-on-5 Basketball Tournaments for those ages 14 and older. Anyone wishing to participate in these tournaments must be at the location no later than 5:45pm to sign up. Free food and drinks will be provided!
The season will continue featuring a multitude of activities including a DJ, dance team competitions, local music artist performances, arts and crafts, motivational speakers, athletic competitions, and even free food! A meal is provided free of charge by Manna Café each night of the program. There will also be a step show featuring fraternities and sororities from Austin Peay State University.
Summer Night Lights will feature a total of six locations of summer fun on Mondays and Wednesdays from 5:30pm to 9:00pm beginning June 8th and continuing through July 29th. Locations include the Kleeman Community Center, Summit Heights, Bel-Aire Park, Pettus Park, Lincoln Homes, and Dixon Park.
For specific location dates, visit www.cityofclarksville.com/summernightlights