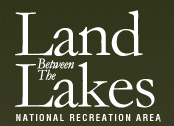 Office of Land Between the Lakes, KY/TN – The Homeplace 1850's Farm at Land Between The Lakes hosts the Pickin' Party Old-time Music Festival on Saturday and Sunday, June 13th and 14th. Visitors are encouraged to bring their instruments for jamming sessions throughout both days.
Festival and farm admission is $7.00 ages 13 and up, $5.00 ages 5-12, and free for ages 4 and under.
"Hear some of the best old-time, string band, and bluegrass musicians in the south," said Cindy Earls, Lead Interpreter at the Homeplace 1850's Farm. "We have local performer, songwriter, and folklorist,
Nathan Blake Lynn
, and fiddler, Josh Coffey, to MC this festival in the hollow. We also ask that everyone thank our sponsors–Kentucky Machine and Engineering in Cadiz, KY, WKMS, Paris Landing State Park, and Kenlake State Resort Park who help make this event possible."
This year's lineup includes crowd favorites:
See a display in the theater about Mary Wheeler and her study of roustabouts that worked on river boats in the late 19th and early 20th century. Hear the music she helped preserve performed by Wheelhouse Rousters. Mandolin builder, Mike Holmes, will be working his craft all weekend and offering his handmade mandolins for sale.
Children's activities will take place throughout the weekend. Bring lawn chairs, ground blankets, picnics, and snacks to relax under the cool shade trees while enjoying old-time music. A food vendor will be onsite. In the event of rain, the Pickin' Party will be moved to the indoor theater.
"The Homeplace dedicates this year's Pickin Party to the memory of Bill Birchfield of the Roan Mountain Hilltoppers," says Cindy Earls. "He committed his life to the preservation and teaching of traditional Appalachian music. We celebrate the joy that his fiddle tunes brought to us through the years. We are pleased his family continues the tradition and will be performing for us at the 17th Annual Pickin' Party."
Several options for overnight accommodations are available for those wishing to stay for both days. Camping is available at Land Between The Lakes and at private campgrounds in the area; lodging is available at state resort parks and motels in the surrounding area. Restaurants and grocery stores can be found in all nearby gateway communities.
About Land Between the Lakes
Land Between The Lakes National Recreation Area manages more than 170,000 acres in western Kentucky and Tennessee as part of the U.S. Forest Service and the Department of Agriculture's public lands program. Land Between The Lakes offers outdoor recreation, lake access, land management, and environmental education to over 1.4 million visitors annually. The Friends of Land Between The Lakes works in partnership with the Forest Service providing program services, funds development, and volunteer support.
To find more information about Land Between The Lakes, log on to the official website at www.landbetweenthelakes.us or call toll-free at 1-800-LBL-7077 or local at 270-924-2000. For more information on the Friends of Land Between The Lakes, log on to www.friendsoflbl.org.
To subscribe to the official electronic newsletter, send an email to . Land Between The Lakes official Twitter accounts include @LBLScreechOwl, @LBLNature, @LBLHomeplace, and @LandBtwnLakes, and Pinterest www.pinterest.com/lblnra.
USDA is an equal opportunity provider and employer.