Clarksville, TN – Anyone who is interested in building and using their own rain barrel is encouraged to register for the Clarksville and Montgomery County Rain Barrel Workshop.
The workshop will be held at the William O. Beach Civic Hall on July 11th, 2015 from 10:00am to 11:30am.  Reservations will close on July 1st.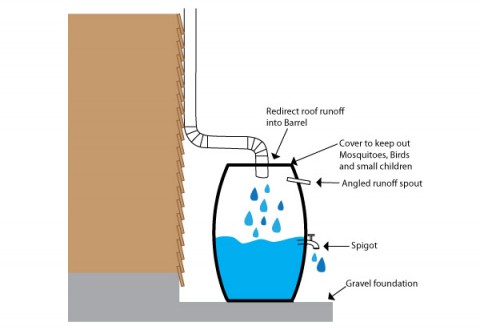 Many homeowners increase their household water usage during the summer for lawn and garden maintenance. A rain barrel is a way to collect and store water for these and other tasks.
Using water collected in a rain barrel can help lower water bills and provide a way to improve the condition of plants, flowers, trees and lawns.
To save your spot, or if you have additional questions, contact Ashlie Farmer at Ashlie.farmer@cityofclarksville.com.
There is a $40.00 cost per barrel which will pay for all needed materials. Cash or check will be accepted the day of the event.