Tennessee Titans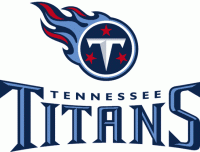 Nashville, TN – The Titans are scheduled to begin training camp on Friday, July 31st at Saint Thomas Sports Park in Nashville. Rookies and veterans report to camp on Thursday, July 30th, and will practice for the first time the next day.
Fans of the Titans are invited to watch nine total training camp practices free of charge, beginning with the July 31st workout at 9:20am CDT.  The remaining practices that are open to the public are scheduled for August 1st, 2nd, 3rd, 6th, 7th, 11th, 12th and 16th.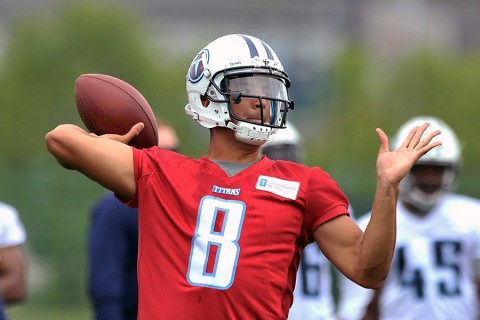 Training camp is the only time of the year that practices are open to the general public.
On Monday, August 3rd, fans are invited to the annual Academy Sports + Outdoors Day at Titans Training Camp, a special night version under the lights at Saint Thomas Sports Park.  Spectators should arrive early for the scheduled 6:50pm-9:00pm practice for giveaways and chances to win special prizes.
Free parking for training camp is available directly across the street from Saint Thomas Sports Park (460 Great Circle Road) at the CVS/Caremark corporate offices. Security is present to assist in crossing the street before, during and after practice.
Once inside the gates of the Titans complex, visitors can observe from the perimeter of the practice field, but onlookers should be prepared to stand in typical Middle Tennessee summer heat for the duration of their visit, as shade and seating are very limited.
A Titans Locker Room merchandise trailer will be set up next to the practice field selling a wide selection of Titans apparel and even game-issued items. Cold non-alcoholic beverages also will be available to purchase.
For more information on the Tennessee Titans, visit their website at www.titansonline.com
Tennessee Titans 2015 Training Camp Schedule – Fans
Fri., July 31st
9:20am–11:30 am
Practice (Open to Fans)
Sat., Aug. 1st
3:10pm–5:20pm
Practice (Open to Fans)
Sun., Aug. 2nd
9:20am–11:30am
Practice (Open to Fans)
Mon., Aug. 3rd
6:50pm–9:00pm
Practice (Open to Fans)
Thurs., Aug. 6th
3:10pm–5:20pm
Practice (Open to Fans)
Fri., Aug. 7th
9:20am–11:30am
Practice (Open to Fans)
Tues., Aug. 11th
9:20am–11:30am
Practice (Open to Fans)
Wed., Aug. 12th
3:10pm–5:20pm
Practice (Open to Fans)
Sun., Aug. 16th
3:10pm–5:20pm
Practice (Open to Fans)