Austin Peay Sports Information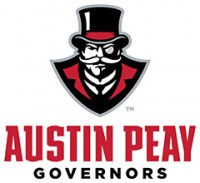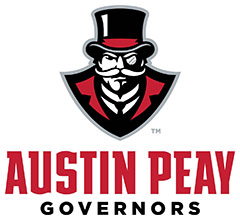 Brentwood, TN – Seventy-nine Austin Peay State University student-athletes were named to the 2015 Ohio Valley Conference Commissioner's Honor Roll, Friday.
Austin Peay's 79 honorees were among a record 1,279 student-athletes recognized for their performance in the classroom, topping last year's 1,255 honorees.
"I want to congratulate each of the student-athletes who earned recognition on the OVC Commissioner's Honor Roll," said interim athletics director Cheryl Holt. "This award recognizes their hard work in the classroom throughout the year. I also want to thank our coaching staffs and academic support staff for their support of our student-athletes academic goals."
The OVC Commissioner's Honor Roll recognizes those student-athletes that achieve a 3.25 grade-point average for the entire academic year, been eligible and used a season of competition while participating in their chosen NCAA-sponsored sport.
More than 10,500 student-athletes have been recognized on the OVC Commissioner's Honor Roll during the past 10 years.
"We are immensely proud of these students because they have not only achieved on the playing field but also in the classroom," said OVC Commissioner Beth DeBauche. "These students have demonstrated a sense of balance already in their lives which is important to life-long success. From the League perspective we are proud because we have had continual growth in the number of honorees which demonstrates the Conference's sustaining commitment to the broader student-athlete experience."
The OVC will announce the recipients of the Academic Medal of Honor, presented by Army ROTC, the Team Academic Achievement Awards and the Institutional Academic Achievement Award beginning Monday.
2014-15 OVC Commissioner's Honor Roll: Austin Peay Recipients
Baseball (10)Cayce Bredlau

Jared Carkuff

Jake Corum

A.J. Gaura

Zach Hall

Shane Lantigua

Zach Neff

Levi Primasing

Clayton Smithson

Zach Walton

Men's Basketball (2)
Serigne Mboup

Zavion Williams

Women's Basketball (6)
Tiasha Gray

Lauren Maki

Symantha Norton

Jennifer Nwokocha
Madison Rich

Kristen Stainback

Men's Cross-Country (1)

Michael Haycraft

Women's Cross-Country (4)

Sarah Carpenter*

Alexis Eldridge

Unjala Lester*

Sarah-Emily Woodward*

Football (9)

Ben Campbell

Samuel Cooper

Mickey Macius

Melvin McDaniel

Adam Noble

Dekeivis Perry

Trey Salisbury

Jacob Sexton

Evan Toby

Men's Golf (3)Chris Baker

Erik Hedberg

Jonas Vaisanen

Women's Golf (5)
Amber Bosworth

Jessica Cathey

AnnaMichelle Moore

Meghan Mueller

Anna Pope

Soccer (13)
Brianna Avitabile

Mallory Burman

Frankie Carbajal

Katie Emig

Sophia Fabbro

Nicole Filippone

Shelby Olszewski

Claire Pultz

Kirstin Robertson

Courtney Sheppard

Lindsey Todd

Taylor Van Wagner

Carolina Wistrom

Softball (4)

Natalie Ayala

Alexis Hill

Morgan Hoeg

Heather Norris

Men's Tennis (5)

Evan Borowski

Manuel Montenegro
Dimitar Ristovski

Iago Seffrin

Aleksas Tverijonas

Women's Tennis (3)
Brittney CovingtonOrnella Di SalvoIsabela JovanovicWomen's Track and Field (8)
Erika Adams

Sarah Carpenter*

Breigh Jones

Unjala Lester*

Kymmalett Ross

Allysha Scott

Sonja White

Sarah-Emily Woodward*

Volleyball (9)

April Adams

Kelly Ferguson

Cameron Fields

Elizabeth Landon

Sydney Litchfield

Aubrey Marsellis

Hillary Plybon

Jada Stotts

Samantha Strother

* – Member of honor roll in two different sports, only counted once in final total.