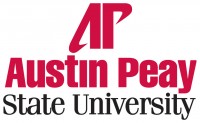 Clarksville, TN – Austin Peay State University's Trahern Gallery, with support from the APSU Center of Excellence for the Creative Arts and the APSU Department of Art and Design, is pleased to open its 2015-2016 exhibition season with artist Stephen Hayes and his powerful body of work titled "Cash Crop."
"Cash Crop" is an exhibition that invites viewers to walk into an emotional, physical and psychic space to confront the past, present and future.
Featuring 15 life-size sculptures of human beings in shackles, the work serves as a reminder of the 15 million people kidnapped and transported by sea during the trans-Atlantic slave trade.
Additional components of the exhibition include prints, drawings and sculptures that draw further parallels between the economics of the Atlantic slave trade and the Third World sweatshops of today.
The exhibit opens August 24th at the Trahern Gallery and runs through September 21st. A lecture by the artist will take place in the Trahern Gallery at 12:30pm on Monday, September 21st, with a reception to immediately follow.
Hayes is an emerging artist from Durham, North Carolina, currently based in Atlanta, Georgia. His work has been featured in many commercial and institutional galleries and is part of many private and corporate collections. "Cash Crop" has been featured in Burnaway magazine, CNN and PBS, and it was recently exhibited at the 701 Center of Contemporary Art in Columbia, South Carolina, and the African American Art Museum in Philadelphia.
For more information on this exhibition, which is free and open to the public, contact Michael Dickins, gallery director, at dickinsm@apsu.edu.