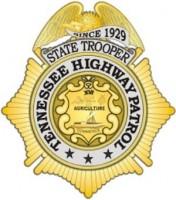 Nashville, TN – The Tennessee Highway Patrol (THP) announced its Aviation Division and Special Operations troopers rescued a man who was injured in a remote area of the Great Smoky Mountains National Park.
Upon request by park rangers with the U.S. National Park Service, last weekend the THP dispatched a UH-1 Huey helicopter loaded with troopers trained in search and rescue.
Aviation and Special Op members successfully rescued Joey Watson, a 20-year-old college student from Eldorado, IL, who slipped and fell while hiking the trails in the Appalachian Mountains in Gatlinburg, Tennessee.
Medics with the National Park Rangers had reached Watson by foot, but after assessing him determined he was severely injured and unable to hike out on his own. Rangers provided Watson with first aid and remained in the area with him until the THP arrived.
Watson did not appear to be in any additional danger.  He was relieved that he was rescued and thankful to all members for their efforts.
Park rangers estimate that, due to the mountainous terrain, it would have taken them approximately 12 hours to transport Watson to a medical facility without the assistance of the Tennessee Highway Patrol. The THP is the only agency in state government equipped to handle an air rescue request such as this.
The hoist mission was conducted by Trooper Denney Mitchell, Trooper Scott Pollard, and Sergeant Aussie Thaxter.  The THP helicopter was piloted by Lieutenant Bradley Lund.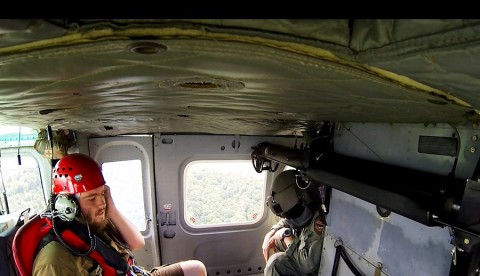 About the Tennessee Department of Safety and Homeland Security
The Tennessee Department of Safety and Homeland Security's (www.TN.Gov/safety) mission is to serve, secure, and protect the people of Tennessee.