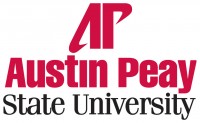 Clarksville, TN – The Austin Peay State University Honors Program begins another year of its Honors Film Series when it presents "Welcome to Leith" on Wednesday, September 30th at 7:00pm in the Honors Commons classroom.
"Welcome to Leith" documents the attempt by white supremacist Craig Cobb to take over the North Dakota town of Leith, a community with a population of 24 people. As Cobb acquires property and invites other extremists to join him, tensions escalate, with the neighbors themselves employing questionable means to rid their town of its newly arrived but unwanted residents.
The documentary has been met with universal acclaim.
Dennis Harvey of Variety noted, "'Welcome to Leith' is as engrossing as a fictional thriller." Stephen Holden of the New York Times remarked, "(Cobb) is a truly scary presence whose eyes burn with fervor as he describes his racist, anti-Semitic agenda. At the same time, he is articulate, intelligent, determined and dangerous."
Following the film, a panel discussion will take place, discussing the documentary's themes and message. The film and panel discussion are free and open to the public.
For more information, contact the APSU Honors Program at , or call 931.221.7403.