#14/16 Tennessee (7-3) vs. #7/7 Oregon State (8-0)
Saturday, December 19th, 2015 | 9:06pm ET (8:06pm CT)
Corvallis, OR | Gill Coliseum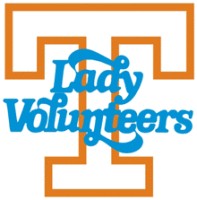 Knoxville, TN – The #14/16 Lady Vols (7-3) will conclude their West Coast swing when they play #7/7 Oregon State (8-0) at Gill Coliseum on Saturday. Tipoff is slated for 9:00pm ET (8:00pm CT), and the game will be broadcast on Pac-12 Networks.
Ann Schatz (PxP), Rosalyn Golde-Onwude (Analyst) and Kyndra de St. Aubin (Reporter) will describe the action for the Tennessee-Oregon State game, with their broadcast being carried by the Pac-12 Networks. Mickey Dearstone will have the call for the Lady Vol Network radio/online broadcast.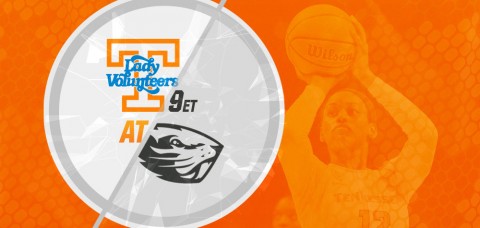 No. 14/16 Tennessee (7-3) concludes a three-game road swing with a Saturday evening contest vs. #7/7 Oregon State (8-0) at Gill Coliseum in Corvallis on December 19th. Tennessee lost at #15/14 Stanford on Wednesday night, 69-55, to fall to 1-1 in road games this season.
The team caught a flight to Portland on Thursday morning, practiced at Nike Headquarters in Beaverton that afternoon and made the two-hour drive to Corvallis afterward.
Under Holly Warlick, Tennessee is 28-11 in road games, 55-7 at home and 10-5 at neutral sites for a total of 92-23. The UT-OSU game will be the final contest before the Tennessee players depart for winter break.
The Lady Vols return to campus on December 26th, and UT plays its final game of 2015 on December 30th when Stetson comes to town for a 7:00pm match-up.
The Trail Leads Home for Oregonians
Tennessee has three players on its roster from the state of Oregon, and they are making their first basketball trip back to their home state. Jaime Nared (Portland/Westview H.S.), Jordan Reynolds (Portland/Central Catholic H.S.) and Mercedes Russell (Springfield/SHS) all hail from the state and played on the same AAU team.
All three players were McDonald's All-Americans. The players are expected to have plenty of family members on hand on Saturday evening.
World University Games Reunion
This road trip has been a reunion for members of the 2015 USA World University Games Team, which won gold over the summer in South Korea. Tennessee skipper Holly Warlick was an assistant coach for that squad, and Tennessee players Diamond DeShields and Mercedes Russell were on that team.
Oregon State's Sydney Wiese was a member of that squad, as was Erica McCall, who helped Stanford defeat Tennessee on Wednesday night. DeShields played in the opening game but was held out of action the rest of the way due to injury.
Wiese was the USA's leading three-point shooter with eight in the tourney and averaged 6.3 points per game. Stanford's McCall was the second leading scorer at 15.2 ppg. and second-leading rebounder at 8.5.
Painting Italy UT & OSU Orange
Both Tennessee and Oregon State spent part of their summer traveling and playing basketball in Italy. The Lady Vols were there from August 5th-13th, going 3-0 on their first summer tour since 2003. The squad traveled to the cities of Milan, Verona, Venice, Pisa, Florence and Rome, and it visited numerous cultural and historical sites.
As a part of the trip to Italy, the Lady Vols took a course called "Games, Sports and Politics in Italy from Antiquity to Early Modernity" taught by Dr. Stephen Collins-Elliott, Assistant Professor of Classics, who traveled with the team to Italy.
Tennessee defeated the Cameroon National Team, 66-49, in Montecchio Maggiore on August 7th, toppled Lithuanian University Teams Select, 71-61, in Ponte Buggianese on August 9th and closed the tour with an 81-27 romp over Selezione Dream Team Italy in Rome on August 11th. The average score of games was 72.7 to 45.7, for a 27.0 margin.
Nia Moore (11.0), Mercedes Russell (9.3), Kortney Dunbar (9.3) and Jasmine Jones (8.7) were Tennessee's leading scorers during the trip. Jones (8.3), Moore (7.7), Russell (6.7) and Jaime Nared (5.7) were the team's top rebounders.
Moore also led the team in steals (2.7) and blocks (1.3), and she had the best performance of the excursion with 23 points, 10 rebounds, three blocks, three steals and an assist vs. Selezione Dream Team Italy.
Diamond DeShields and Bashaara Graves made the trip but did not play (injuries).
Series Notes
This is the fourth all-time meeting between these programs, and the Lady Vols own a 3-0 record vs. the Beavers in a series that dates back to December 18th, 1981. This will be the second time these programs have met when both were ranked.
On December 28th, 2014, #8/11 UT held off #10/12 OSU, 74-63, in the schools' first-ever match-up in Knoxville. The last time these programs met in Corvallis, on December 16th, 1987, #3/4 UT cruised by the unranked Beavers, 91-56, at Gill Coliseum.
No. 14 Tennessee beat an unranked Oregon State team, 73-62, on December 18th, 1981, at the Giusti Tournament of Champions at Portland State.
The Lady Vols are 64-19 all-time vs. schools from the Pac-12 Conference after falling at Stanford on Wednesday night.
About Oregon State
Oregon State enters the game with an 8-0 record and has climbed into a No. 7 ranking in both polls, which ties for the highest ranking in school history. The Beavers are 4-0 at home and are coming off a 75-51 win over Cal State Bakersfield on Tuesday. They also have a win over an SEC opponent, taking down Arkansas, 63-47, on November 28th in the San Juan (Puerto Rico) Tournament.
OSU has opened a season 8-0 for the second straight season and moved to 10-0 a year ago before Tennessee handed the Beavers their first loss. Oregon State is one of 14 undefeated teams in NCAA Division I, and one of three in the Pac-12 (Oregon, USC). Head Scott Rueck is 98-71 in his sixth year at the school, guiding Oregon State to 27-5 mark in 2014-15 and a Pac-12 title with a 16-2 league mark.
The Beavers return four starters and nine total letterwinners from that squad.
Senior guard Jamie Weisner leads the attack, scoring 18.5 points per game, and adds 4.5 rebounds per contest and 18 of 38 (.474) three-point shooting to the equation. Senior Ruth Hamblin, a 6-foot-6 center, contributes 12.6 points and 8.9 rebounds, while junior guard Sydney Wiese tosses in 12.4 points and dishes out six assists per outing.
OSU has a victory margin of 28.1 points per game (79.4-51.2) and out-rebounds its foes by +19 (48.5-29.5). The Beavers are shooting a sizzling .488 from the field, including .392 from the three-point line.
One of the few areas where Oregon State seems to struggles is in steals allowed, giving up 7.9 per game and generating only 9.9. Tennessee averages 11.6 steals per contest.
Broadcast Information
Online |  Pac-12 Networks
Ann Schatz (Play by Play), Rosalyn Golde-Onwude (Analyst) and Kyndra de St. Aubin (Reporter) will describe the action for the Tennessee-Oregon State game, with their broadcast being carried by the Pac-12 Networks.
Radio | Lady Vol Network
Mickey Dearstone (Play by Play) will have the call for the Lady Vol Network radio/online broadcast.
Online/Mobile
www.UTsports.com
Free audio stream only
www.WatchESPN.com
Free video stream to registered cable subscribers