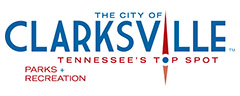 Clarksville, TN – Bel-Aire Pool is one of five public city pools in Clarksville. It was recently closed due to maintenance issues. Mark Tummons, Clarksville Parks and Recreation Director, says resident input will aid in the development of future plans for the pool.
"From this process, we hope to generate involvement from conception to completion," Tummons says. "By interacting with citizens in real-time and having two-way communication we hope to create a high level of citizen engagement."
A list of possible options include removing the existing pool and exploring other alternatives for the site, constructing a splash pad, or constructing a family aquatic center.
A public meeting will be held at Kenwood Elementary School, located 1101 Peachers Mill Road, Tuesday, January 5th, 2016 at 6:00pm.
For more details on the Public Input meeting, please contact Clarksville Parks and Recreation at 931.645.7476 or visit www.cityofclarksville.com/parksrec
About Clarksville Parks and Recreation
The mission of Clarksville Parks and Recreation is to provide a variety of positive recreational experiences to enhance life values for individuals, families, and our diverse culture.
o learn more, visit www.cityofclarksville.com, like us on Facebook, or call 931.645.7476.