Austin Peay Sports Information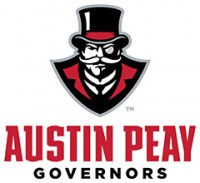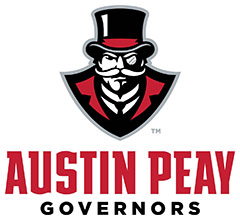 Clarksville, TN – Austin Peay has learned that Doug Stamper, who was the University's first All-Ohio Valley Conference basketball selection, has died after a long illness. He was 73 years old.
A Hamilton, Ohio native, Stamper was a member of the last Governors basketball team to compete in the Volunteer State Athletic Association. He also was a member of the first Governors basketball team to compete in the Ohio Valley Conference. Stamper also was a member of the first Governors basketball team to have a black player—L.M. Ellis—on its roster. He was a member of the first Austin Peay athletics team to fly in an airplane. In addition, Stamper was the first Governors basketball player to earn All-OVC.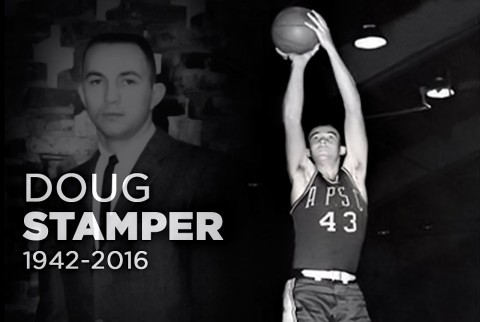 He was inducted into APSU's Athletic Hall of Fame, February 20th, 2010.
Stamper, who was deemed "Mr. Clutch" by former APSU sports information director Sherwin Clift for his many late-game heroics, didn't start out a Governor when his basketball career began.
A four-sport star at Talawanda High School, Stamper chose basketball as his sport at the next level and Morehead State as his college, where he played alongside Steve Miller. The duo elected to transfer to Austin Peay in 1961, where Stamper's basketball skills and career began to evolve under legendary coach Dave Aaron.
In his first season, Stamper played in the shadow of All-American Jim Beshears, who later would be inducted into the APSU Athletic Hall of Fame (1994). A 6-2 guard, Stamper averaged 10.9 points per game as a sophomore and finished second in the VSAC in free-throw shooting (84.7 percent)-he went nine-for-nine at the line in his first college start.
Stamper's junior campaign was even better as George Fisher took over for the retired Aaron. He averaged 19.5 points per game, shooting 46.4 percent from the floor and was named All-VSAC along with the league's MVP honors.
But it didn't end there. He earned All-VSAC tournament, leading the Governors to the tourney championship game. Although the Govs lost, they earned a College Division NCAA Regional berth, where they lost both contests. Still, Stamper earned All-Regional honors, totaling 59 points in two games. In fact, in Austin Peay's loss to Tennessee A&I, Stamper tallied 40 points, at that time the second most single-game points in school history.
The Governors ended that final season at the small college level and Fisher's first head-coaching season with an 18-11 record. That successful season catapulted Austin Peay into its first entry into OVC in 1963-64, the year L.M. Ellis, Austin Peay's first black player, began playing for the Govs.
Austin Peay got off to a 0-4 OVC start that season but it was Stamper leading the way for Austin Peay's first conference win as he scored 23 points in the Governors' 73-65 victory against Middle Tennessee, January 16th, 1964.
Stamper also was never more present than in the Governors' upset of highly regarded Western Kentucky, not once, but twice that season. In fact, in the 1963-64 season finale, the Govs trailed by seven points with 46 seconds left.
Austin Peay managed to slice the lead down to one point in the closing seconds and had the basketball. On the ensuing in-bounds pass, "Mr. Clutch, Stamper, dribbled left and quickly reversed to his right before knocking down the game-winning bucket, called then as "the shot heard around the OVC."
Stamper was able to transition smoothly his play into Division I basketball, averaging 19.6 points per game to rank fourth in OVC scoring, He also shot an impressive 80.4 percent from the free-throw line. That impressive season netted Stamper APSU's first first-team All-OVC selection.
Stamper, who also played baseball (pitcher) as a Governor, left Austin Peay as a member of its 1,000-point club-he finished with 1195 points, which still ranks 19th best all time, while averaging 4.6 rebounds per game. He also shot 77.1 percent from the free-throw line during his career.
Following his college days, Stamper settled into West College Corner, IN, and became a stone mason, owning his own company, Stones "R" Me for more than 40 years.
He is survived by his wife Joe Ann and two grown children.