UT Athletics Department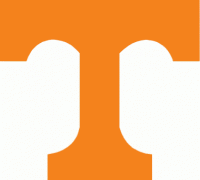 Knoxville, TN – The Tennessee Volunteers never trailed to the Auburn Tigers at Thompson-Boling Arena on Tuesday night, cruising to a 71-45 victory.

Junior Robert Hubbs III led the Volunteers' offense, scoring a career-high 20 points on 7-of-12 shooting and adding five rebounds in 25 minutes of play.

With the win over the Tigers (9-14, 3-8 SEC), the Vols (12-12, 5-6 SEC) have won three consecutive games at home, with an 11-2 overall record at TBA on the season.

Auburn was led by Bryce Brown, who finished with 18 points, and Cinmeon Bowers, who had 9 points and 15 rebounds.

Allowing only 45 points to the Tigers was a new season-low for the Vols, which was previously 62 points in an 81-62 victory over Florida Atlantic. UT's defense held Auburn 23.7 percent shooting for the game. The Volunteer bench helped fuel UT's offense, outscoring Auburn's bench 42-9.

During the second half, Tennessee outscored the Tigers 37-22 behind Hubbs' 10 points and senior Devon Baulkman's six points, including an 11-2 run by UT.

The Vols opened the game on a 9-0 run, beginning with a 2-pointer by Baulkman on the opening possession of the game. Tennessee would not relinquish its lead, as the team shot 41.4 percent from the floor while holding Auburn to 25.8 percent shooting.

UT was led by Hubbs with 10 points on 3-of-3 shooting to lead all scorers. Baulkman connected on two 3-pointers in the first half to have eight points in the first half.

Freshman Shembari Phillips cracked the starting lineup for the first time in his career. He had four points and three rebounds in 17 minutes, helping UT take a 34-23 lead into halftime. He finished with six points and career-highs rebounds (6) and minutes played (31).

"I think it's like a broken record here. We've talked about it before. We've had a good win, and we've gone on the road. We haven't played up to what we think we're capable of. We're going to get consistent and it's going to be as a group. It has got to have everyone playing in it. That's what has happened to us on the road," stated Tennessee head coach Rick Barnes.

"I don't think that other than one game this year, we've had something going early where we weren't just a one or two-dimensional team for us to win," said Barnes.

"Even winning from here on out we've got to get production," stated Barnes. "And like I've said before Robert (Hubbs III) is a guy that we think, really, Derrick Mostella should not be our second lead in scoring conference play. It should be Robert Hubbs. He should be the guy, but he's got to do it. I don't know the game plan now, but he's the guy that should be the second lead scorer on our team."
Career Night for Robert Hubbs III
Junior guard Robert Hubbs III finished with a career-high 20 points, surpassing his previous career high of 20 against Marshall (11/19/15). It is the first time this season and second time in his career that he has led the Vols in scoring. Hubbs shot 7 of 12 from the field, making his only 3-pointer attempt.
Prior to Tuesday, he had not made a 3-pointer since going 1-for-3 against Gonzaga on December 19th.
Under 50
The 71-45 victory Tuesday marked the fewest number of points an opponent has scored against the Vols this season. Auburn shot 14 of 59 from the floor (23.7 percent), the lowest field goal percentage the Vols have held an opponent to this season (previous low: .306 vs. Gardner-Webb 11/22/15).
The previous lowest point total the Vols had allowed this season was 62 points against Florida Atlantic on December 16th.
Phillips' Start
Freshman Shembari Phillips started his first game for Tennessee, joining Kyle Alexander and Admiral Schofield as the third freshman Vol to start a game this season.

In addition to Phillips, starters included: Alexander, Kevin Punter Jr., Armani Moore and Devon Baulkman. It is the seventh starting lineup used by the Vols this season.
Up Next
The Vols hit the road for the next game, playing at Missouri on Saturday at 3:00pm ET/2:00pm CT. It will be the first and only meeting between the teams this season. The series with Missouri is tied 5-5, but Tennessee has won the last two meetings.
Sections
Sports
Topics
Admiral Schofield, Armani Moore, Auburn, Bryce Brown, Cinmeon Bowers, Davon Baulkman, Devon Baulkman, Florida Atlantic, Gardner-Webb, Gonzaga, Kevin Punter Jr., Knoxville TN, Kyle Alexander, Missouri, Rick Barnes, Robert Hubbs III, SEC, Shembari Phillips, Southeastern Conference, Tennessee, Tennessee Vols, Thompson-Boling Arena, Tigers, UT, UT Vols, Vols, Volunteers