Austin Peay (12-16/5-8) vs. Murray State
Saturday, February 20th, 2016 | 6:30pm
Clarksville, TN | Dunn Center

Clarksville, TN – The math is pretty simple. For Austin Peay State University to gain an Ohio Valley Conference tournament berth the Governors must finish one game ahead of Eastern Kentucky.
If the Governors (5-8 OVC/12-16 overall) win the remaining three games it also is pretty simple—they will be part of the tournament that begins March 2nd at Nashville's Municipal Auditorium.
The Governors received help Thursday night when Belmont defeated Eastern Kentucky, 86-78, in Richmond, Kentucky.
That dropped the Colonels to 5-9—if APSU and EKU end in a tie the Colonels would have the tiebreaker as a result of beating the Govs head to head.
But now it is up to Governors to earn that trip as they enter the season's final week—three games. The first obstacle in their path is rival Murray State, 6:30pm Saturday, in Dave Aaron Arena. The Racers will be seeking a bit of revenge after the Governors handed them a 76-73 defeat in Murray just two weeks ago.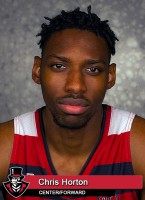 But it is more than revenge on the Racers minds in this longtime rivalry. Murray State, 8-5 in OVC play, is tied for first with UT Martin in the OVC West. The two finish the regular season against each other in Murray (February 27th). But before then, the two teams have key tests facing them, the first for Murray coming Saturday.
Wayne Langston continues to lead the Racers in scoring, averaging 13.8 points per game, shooting 63 percent from the floor. However, it has been Jeffery Moss who has been on fire of late, scoring 20 or more points in four of the last five games. He also is 24-of-46 (52.1 percent) in the same period from three-point range. He has made at least on three pointer in the last 12 games and has 27 points in the two teams' first meeting.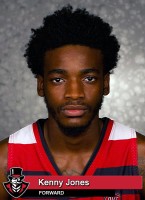 The Racers come into the contest after an 83-56 drubbing of Southeast Missouri last Saturday in a contest that saw Murray nail 14 three pointers.
The three-point line proved to be the Governors' Achilles Heel in last Saturday's stunning overtime defeat to UT Martin, a contest won by the Skyhawks at the overtime buzzer on a Jacolby Mobley three-point shot. UTM, in fact, hit a trio of three pointers in overtime.
The Governors hope to recapture the formula that saw them build a 17-point lead against UTM and also help them to road victories at Murray State and Eastern Illinois—strong inside offensive play (Chris Horton and Kenny Jones have recorded back-to-back double-doubles) to go with an attacking perimeter game that has seen them go to the free-throw line at 30 times in those three contests.
Horton, APSU's senior center, has averaged 22.3 points per game in that timeframe while sophomore guard Josh Robinson is at 20 points per outing, averaging 11 free-throw attempts per contest.
Meanwhile, junior forward Kenny Jones' late-season emergence saw him average 13.7 points and 8.7 rebounds per game in those three games. Senior forward Khalil Davis is averaging 8.3 points and 4.3 assists per game in those three contests while stepping up on the defensive end.
If the Governors win, Saturday, it will APSU's first season sweep of the Racers since the 2008-09 season.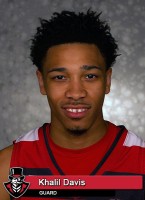 The contest will serve as the Coaches vs. Cancer "Rally For Rhyan" contest as APSU will be soliciting donations for pediatric cancer research in the name of Rhyan Loos, the granddaughter of APSU head coach Dave Loos who has been battling neuroblastoma since the fall.
It also is APSU Basketball Reunion contest, with former Govs and Lady Govs being recognized prior to the men's contest, with the 1995-96 Governors and Lady Govs championship basketball teams being honored.
The game also will see Ed Baggett and Dave Luther inducted into the Red Coat Society, APSU's hall of fame for boosters.
Broadcast Information
Radio • Governors Sports Network
Play-by-Play: Scott Chase
Analyst: David Loos
Gov TV • OVCDN
Play-by-Play: Braden Wood
Analyst: Sam Danes
Sideline: Sheridan Black
APSU Governors on the Web
Live Statistics: www.StatBroadcast.com
Live Audio: www.LetsGoPeay.com
OVCDN: www.ovcdigitalnetwork.com