Tennessee Titans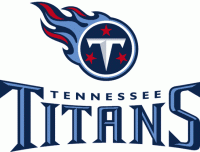 Nashville, TN – The Tennessee Titans have agreed to a trade with the Philadelphia Eagles that will send running back DeMarco Murray to Nashville, TN. The teams will swap fourth-round picks in this year's NFL Draft, with the Titans moving from the second pick to the 15th pick in the round.
A five-year veteran of the league and two-time Pro Bowler (2013 & 14), Murray was the NFL's rushing champion and NFL Offensive Player of the Year in 2014, when he rushed for 1,845 yards and led the Dallas Cowboys to their first playoff appearance since 2009.
"DeMarco is a premium back in this league, and I have admired his running style from afar for a long time," said Titans General Manager Jon Robinson. "We are expecting him to embody all that we want to be about as a team moving forward – tough, dependable and team-first. He will be a workhorse for us and his presence in our offense will help everyone around him."
Murray (6-0, 217) has totaled 5,228 rushing yards in 68 career games during his NFL career. He ranks among the top rushers in the NFL since he entered the league in 2011 – sixth in rushing yards, fifth in avg./rush (4.6), sixth in scrimmage yards (6,750) and seventh in rushing touchdowns (34).
As a pass receiver, he registered 215 receptions and 1,522 yards during his career. Additionally, he holds several franchise records for the Cowboys, besting marks set by Emmitt Smith or Tony Dorsett, including most rushing yards in a season (1,845 in 2014), highest rushing total in a game (253 vs. St. Louis in 2011), most 100-yard games in a season (12 in 2014) and most consecutive 100-yard games (8 in 2014). For his career, Murray has tallied 21 100-yard games.
The 2014 campaign was a landmark season for Murray, as he earned NFL Offensive Player of the Year honors while leading all NFL rushers with 1,845 rushing yards. His eight consecutive 100-yard performances to start the season set an NFL record, and he would post a total of 12 for the year. He also got the tough yards, converting on 14 of 19 third-and-one situations. His season concluded with the Cowboys posting a division-best 12-4 record, earning AP All-Pro honors and his second Pro Bowl selection.
In his only season with the Eagles last year, Murray played in 15 games and totaled 702 rushing yards and six touchdowns.
Murray spent the first four years of his career with the Dallas Cowboys after being drafted by the franchise in the third round of the 2011 NFL Draft. He completed his four years at Oklahoma as the school's all-time leader in all-purpose yardage (6,718) and career touchdowns (65).