Clarksville, TN – The Clarksville Police Department is hosting the Run for C.O.P.S. (Concerns of Police Survivors) 5k Run/Walk in order to further positive relationships between members of the department and the community we serve.
All proceeds will be donated to the C.O.P.S. Foundation to benefit the families of law enforcement personnel killed in the line of duty.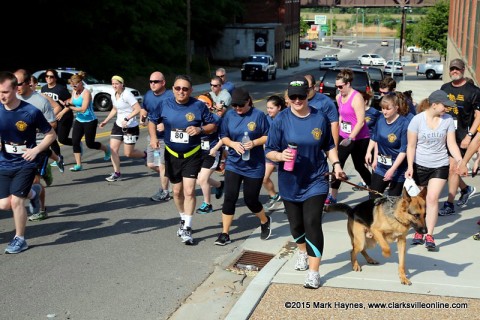 The event takes place on the Saturday, May 14th from 9:00am to 11:00am CT before the 2016 National Law Enforcement Memorial Week.
The run will start at Clarksville Police Department Headquarters located at 135 Commerce Street, Clarksville, TN.
2015 Run for C.O.P.S. Photo Gallery