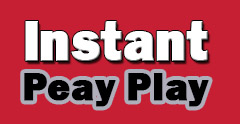 Clarksville, TN – After making a history-making run through the Ohio Valley Conference Tournament last week, Austin Peay State University's men's basketball team will have to face a history making challenge once again in the NCAA Tournament.
The Governors (18-17) were the first eighth-seed to win the OVC Tournament championship, winning four games in four days, but now a bigger undertaking awaits them as a 16-seed and having to go up against the NCAA Tournament's overall number-one seed Kansas (30-4).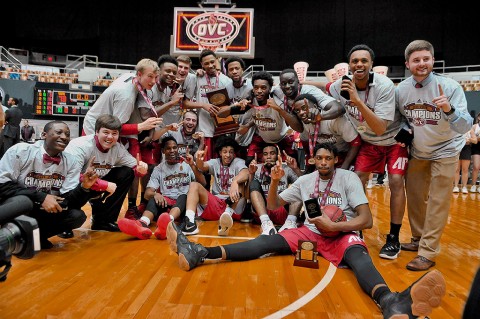 Now going up against one of the elite of the elite programs in college basketball history is a daunting task in of its self, but add to that in the 31 years since the NCAA has seeded teams in this format no 16 seed has ever beaten a number one seed – with an overall mark of 0-124.
Even with that history facing a number 16 seed, there have been close calls over the years.
In 1989, not one, or two, but three number-one seeds had a scare, with Georgetown and Oklahoma scrapping by Princeton and East Tennessee by one point; while Illinois turned back McNeese State by six points.
A year later, the only time a 16 seed took a number one into overtime occurred, with fellow OVC member Murray State going an extra period with Michigan State – before falling 75-71.
Kansas was even in a relatively close game as a number one back in the 2002 tournament, beating Holy Cross by 11 points, 70-59.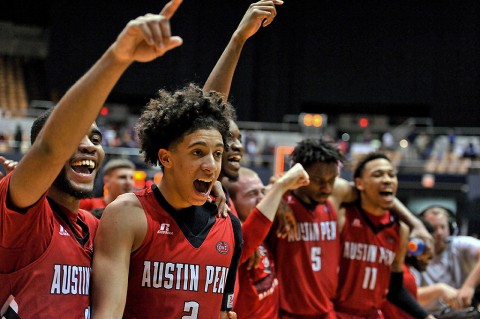 That's the history Austin Peay faces as a 16th seed in the tournament and that's the hope – in past close calls – that the Govs hope to best as they take the court on March 17th in Des Moines, Iowa at the Wells Fargo Arena.
While that history isn't the best there is other history to look at too.
While the Govs and the Jayhawks have never meet on the basketball court, Austin Peay has played five other teams that are members of the current Big 12 Conference in Kansas State, Oklahoma, Oklahoma State, Texas and Texas Tech with an overall mark of 2-5 versus these teams.
The two wins both came versus Texas Tech in the 1988-89 and 1989-90 seasons.
While most of those games versus the Big 12 have been several years ago there is one more little bit of history you can compare between Austin Peay and Kansas – and this bit happened this season.
If you look at both teams schedules this season they have one common opponent, Vanderbilt.
The Govs played the Commodores in their season opener, back on November 13th, coming away with an 80-41 loss; while Kansas faced Vanderbilt in the Maui Invitational on November 25th — less than two weeks after the Govs played Vandy – with the Jayhawks rallying in the second half for a 70-63 win.
So if you add it all up, the Govs don't have much of a chance and will go into the NCAA Tournament with Kansas as big underdog and probably a one-and-done. But it's not called March Madness for nothing … one day, one game, one upset. It's going to happen sooner or later, so why not Austin Peay and why not this year.