Clarksville, TN – The Customs House Museum and Cultural Center is showcasing items from its collection with the exhibit A Time of Mourning, now on display.
The exhibit highlights how rigorous mourning etiquette affected women's attire; the grieving process is explored through clothing, photographs, and a variety of other objects.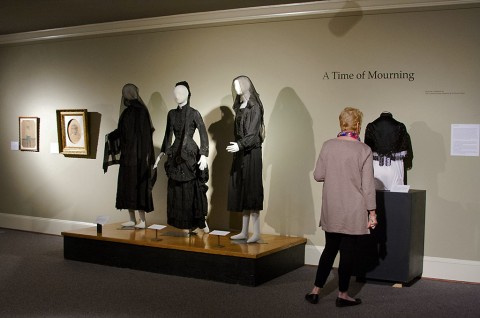 The museum was honored to receive a portrait of Nannie Tyler this past November. The portrait was donated by Dr. Charlotte Gill, a Tyler family descendent. This is the first time the portrait has ever been on exhibit.
Nannie Tyler is a well-known figure in Clarksville's history. She passed away at the age of four in 1885 from diphtheria. Her parents, Judge C.W. Tyler and Mollie Settle Tyler, had a marble statue made in her likeness to adorn the top of her grave in Greenwood Cemetery.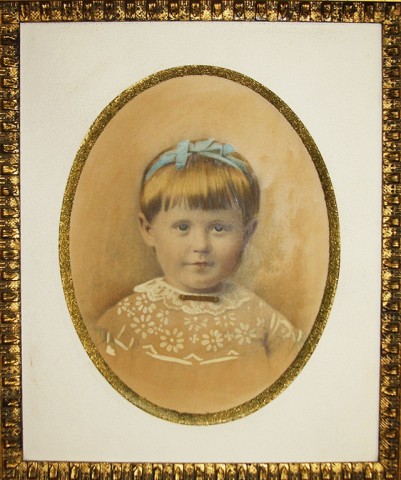 "I believe this portrait is a 'crayon portrait,' a process where color is added on top of a photograph," says Kali Mason, Curator of Collections at the Customs House Museum & Cultural Center. "She is pictured wearing the same dress that she is wearing on her tombstone."
In 1996, the statue of Nannie was stolen from the cemetery. Later that year, the statue was located at an antique store in Boston and returned to its rightful place. The return of the statue to Greenwood Cemetery made the news around the nation. The museum also received a portrait of Judge C.W. Tyler, Nannie's father. The portrait of Judge Tyler was donated by Tyler Gill, also a Tyler family descendent.
Also on display are objects owned by Serepta Mildred Jordan. Serepta was born January 27th, 1839 in New Providence, Tennessee. When she was 18 years old Serepta began to write in a journal. She started around 1857 and continued writing in her journal until 1864, close to the end of the Civil War. Her journal, as well as her dress, shawl, and other possessions, are part of the exhibit.
"We are excited to have these wonderful additions," Mason says, "and are happy to be able to display these important objects from our collection for the public to enjoy."
A Time of Mourning is on exhibit through May 8th.
About the Customs House Museum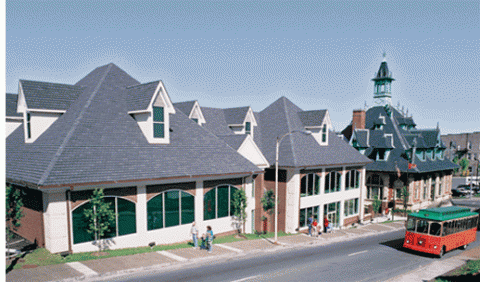 Located in the heart of historic downtown Clarksville, Tennessee, the Customs House Museum and Cultural Center is the State's second largest general museum. The original portion of the building was constructed in 1898 as a U.S. Post Office and Customs House for the flourishing tobacco trade. Incorporating a number of architectural styles, the original structure is one of the most photographed buildings in the region.
With over 35,000 square feet of the region's best hands-on activities and special events…people of all ages agree – the Customs House Museum is well worth the stop!
The Explorer's Gallery is packed with fun, learning and fantasy in Aunt Alice's Attic, McGregor's Market and kitchen, and of course – the Bubble Cave! Finally, get "all aboard" to see our fantastic model trains. Our volunteer engineers "ride the rails" every Sunday afternoon from 1:00pm to 4:00pm.
Regular museum hours are 10:00am to 5:00pm Tuesday through Saturday, and 1:00pm to 5:00pm on Sundays. Adult admission is $7.00, Senior Citizens and College ID $5.00, Ages 6 to 18 $3.00, and under six years and Museum members are free.
The Customs House Museum is located at 200 South Second Street. For more information, call 931.648.5780 or visit their website at www.customshousemuseum.org