Ten Tennessee Titans training camp practices open to the General Public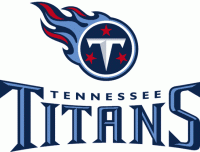 Nashville, TN – The Titans are scheduled to begin training camp this week at Saint Thomas Sports Park in Nashville. Rookies and veterans report to camp on Friday, July 29th, and will practice for the first time the next day under the direction of head coach Mike Mularkey.
Fans of the Titans are invited to watch 10 total training camp practices free of charge, beginning with the July 30th workout at 2:40pm CDT. The remaining practices that are open to the public are scheduled for July 31st and August 1st, 2nd, 4th, 5th, 6th, 8th, 9th and 15th.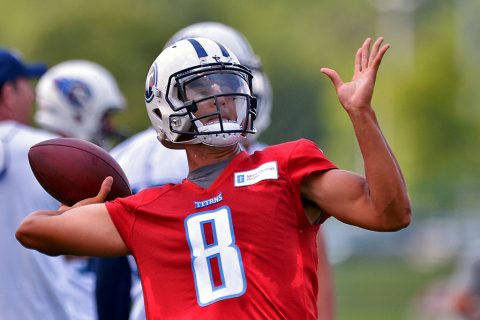 All but one of the open practices will take place at Saint Thomas Sports Park, with the exception being August 6th at Nissan Stadium.
Training camp is the only time of the year that practices are open to the general public.
Free parking for training camp is available directly across the street from Saint Thomas  Sports Park (460 Great Circle Road) at the CVS/Caremark corporate offices. Security is present to assist in crossing the street before, during and after practice.
Once inside the gates of the Titans complex, visitors can observe from the perimeter of the practice field, but onlookers should be prepared to stand in typical Middle Tennessee summer heat for the duration of their visit, as shade and seating are very limited.
A Titans Locker Room merchandise trailer is set up next to the practice field selling a wide selection of Titans apparel. Cold non-alcoholic beverages also will be available to purchase.
For an up-to-date camp schedule, fans can call the team's training camp hotline at 615.565.4190, or they can go to the team's official website, www.TitansOnline.com/TrainingCamp
Public Training Camp Practices
The following training camp practices (all at Saint Thomas Sports Park unless otherwise noted) are open to the general public, weather permitting:
| Date | Time |
| --- | --- |
| Saturday, July 30th | 2:40pm |
| Sunday, July 31st | 2:40pm |
| Monday, August 1st | 8:55am |
| Tuesday, August 2nd | 8:55am |
| Thursday, August 4th | 8:55am |
| Friday, August 5th | 8:55am |
| Saturday, August 6th | 6:00pm (Nissan Stadium) |
| Monday, August 8th | 6:55pm |
| Tuesday, August 9th | 3:10pm |
| Monday, August 15th | 6:55pm |