Clarksville, TN – The Clarksville-Montgomery County Economic Development Council (EDC) will host its fifth annual growth summit on Thursday, August 25th at the Riverview Inn.
This half-day public event and will feature recognized leaders in economic development who will address topics such as global and local economies, strategic planning for the future, technology, entrepreneurialism and what drives business decisions.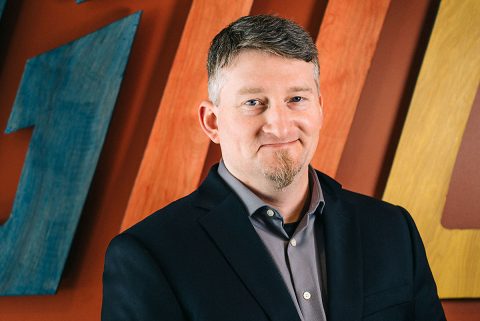 Clarksville Mayor Kim McMillan and Montgomery County Mayor Jim Durrett will both welcome guests with opening remarks.
Highlighting this year's summit is keynote speaker Enoch Moeller, site operations manager for the Google data center in Lenoir, NC. Moeller joined Google in 2008 to lead the data center's construction and launch.
"This year's summit offers a very high caliber of speakers," said EDC Chairman Tommy Bates. "We're all looking forward to Google, but I'm equally honored to host each one on the agenda. Technology, the site selection process and entrepreneurialism are all complimentary pieces of a progressive and successful economic and business development strategy."
Joining Moeller as presenters for the event are Tennessee Commissioner of Tourist Development Kevin Triplett, Managing Director of KPMG Ulrich Schmidt, 101st Airborne Division (Air Assault) Garrison Commander COL James R. Salome and Nashville Entrepreneur Center Community Director Kelli Nowers.
The Growth Summit will be held from 7:30am – 1:00pm at Clarksville's Riverview Inn located at 50 College Street. Registration is $45.00 and includes breakfast and lunch. To register email Yvonne Pickering at or phone 931.245.4340 no later than Monday, August 15th. Registration must be paid prior to event.
The Growth Summit is an initiative of the Aspire Clarksville Foundation. Foundation initiatives for economic growth and community marketing are privately funded and implemented by the Economic Development Council and its member entities: Clarksville Area Chamber of Commerce, Industrial Development Board and Convention & Visitors Bureau.
About the Speakers
Enoch Moeller from Google to Keynote Clarksville Growth Summit.
Enoch Moeller is site operations manager for the Google data center in Lenoir, NC. Moeller joined Google in 2008 to lead the data center's construction and launch. Prior to joining Google, Moeller spent eight years with Charlotte-based Quaero Corp as VP of Information Technology.
Moeller has a deep background in information technology including the financial services, manufacturing and call center sectors. Moeller serves as Chairman of the N.C. Technology Association's board of directors and on the boards of the Caldwell County Economic Development Commission, NCFirst Robotics and the N.C. Board of Science, Technology and Innovation.
Kevin Triplett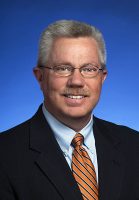 Kevin Triplett was appointed in April, 2015 to the cabinet of Tennessee Governor Bill Haslam as commissioner of Tourist Development. Prior to joining Governor Haslam's team, Triplett served Bristol Motor Speedway as vice-president of public affairs.
Before joining BMS, Triplett worked for NASCAR, the sport's sanctioning body, beginning in the public relations department, overseeing several of NASCAR's 50th Anniversary projects.
He ended his tenure with NASCAR as managing director of business operations.
Ulrich Schmidt
Ulrich Schmidt has extensive experience in working with global companies on location analysis, site selection and business incentive issues.
He served as the primary site consultant for Hankook Tire Company.
COL Rob Salome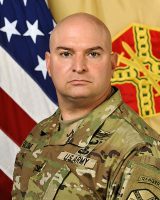 COL Rob Salome of Clarksboro, NJ was commissioned into the Infantry from the United States Military Academy in 1994.
From that time, he served as a Platoon Leader, Company Executive Officer, Adjutant, and Battalion S4 in the 82nd Airborne Division, Plans Officer and Company Commander in the 173rd Airborne Brigade, Ranger Instructor and Company Commander in 5th Ranger Training Battalion, Battalion and BCT S3 in 2nd BCT, 101st Airborne Division (AASLT), Army Military Aide to the Vice-President of the United States, Battalion Commander of 1st Battalion, 504th Parachute Infantry Regiment, 82nd Airborne Division, Deputy Director of Future Operations, XVIII Airborne Corps, Aide-de-Camp to the FORSCOM Commanding General, and Director FORSCOM CG's Commander's Initiatives Group.
Kelli Nowers
Kelli Nowers is community director at the Nashville Entrepreneur Center and is the staff person who works most with Google.
She will address the EC's relationship with Google and the Bunker program, the Center's program for veterans who want to start a business.
About the Economic Development Council
The Economic Development Council was formed in 1995 to develop, coordinate and implement a comprehensive marketing plan for economic development in Clarksville-Montgomery County. This strategic marketing initiative and funding mechanism is now the 501(c) (3) Aspire Clarksville Foundation and is governed and funded solely by private investors.