Clarksville, TN – American Sign Language classes are being offered at Austin Peay State University by their Continuing Education program. Class will be held September 12th through October 19th, 2016.
Learn the basics of conversational-level American Sign Language through a 7 week immersion course.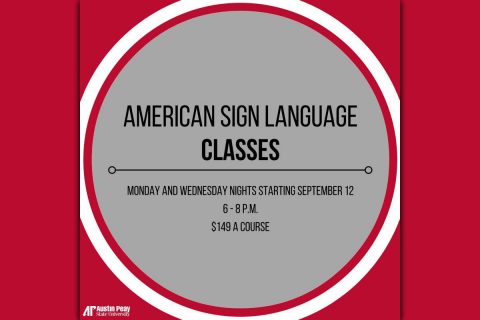 APSU Continuing Education will be working out of Signing Naturally books, where you will interact and participate in skill-building activities and projects that make learning ASL both fun and rewarding.
Come and create lifelong friendships and beneficial linguistic skills!
The ASL class will be held from 6:00pm until 8:00pm on Monday and Wednesday, in 12 sessions.
The hours are 24.00 with 2.40 CEUs.
The class will take place at the APSU McReynolds Building in Room 211. The instructor is Laura Farley. The course fee is $149.00.
Register now at http://ow.ly/ecNz302XNH5
If you have any questions, call 931.221.7816 and/or
About APSU Continuing Education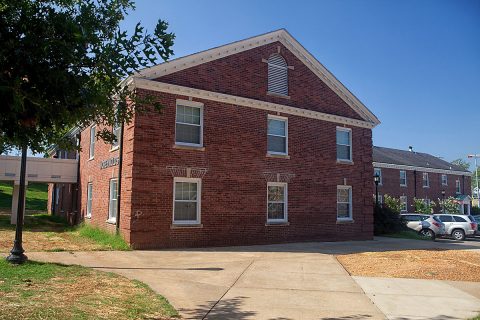 The Continuing Education arm of the Austin Peay State University Center for Extended and Distance Education offers the community business and professional development, career training, leisure learning and personal development, and customized training for business and industry through face-to-face and online offerings.
The Center's commitment to providing quality life-long learning opportunities is an integral part of the University's mission.
APSU Continuing Education hopes you will allow them to join you on your education journey.  Whether you are preparing for a new career or want to take a course or two for fun, APSU has a course that fits your needs. APSU is here to assist you through the process and after.
Please take some time to learn about APSU Continuing Education and view their course offerings.  If you have any questions, please call 931.221.7816 and/or .