Clarksville, TN –  Clarksville Police Officers responded to an Aggravated Assault at 15 Lincoln Drive on August 10th, 2016.
A group of ten to fifteen males and one female assaulted two people.
19-year-old Travion Lisenbee from Clarksville and 20-year-old Marcellus Crawford from Clarksville have both been booked into Montgomery County Jail.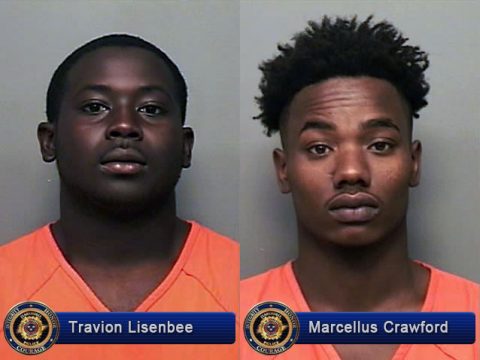 Video
The video has been slightly brightened and enhanced by Clarksville online.
Detective Adrian Anderson is still requesting public assistance in identifying everyone else in the video.
If anyone can identify the individuals in the video or has any information related to this incident, please call Detective Adrian Anderson at 931.648.0656 Ext 5534, or call the CrimeStoppers TIPS Hotline at 931.645.TIPS (8477).
You can also go to the CrimeStoppers website at www.p3tips.com/591
Travion Lisenbee
Name: Travion Lisenbee
Gender: M
Race: B
Address: Summer Street, Clarksville, TN
Arresting Officer: Wright
Charged With: Aggravated Assault
Booked Into: Montgomery County Jail
Bond: $50,000.00
Marcellus Crawford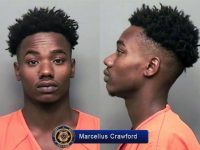 Name: Marcellus Crawford
Gender: M
Race: B
Address: Power Street, Clarksville, TN
Arresting Officer: Wright
Charged With: Aggravated Assault
Booked Into: Montgomery County Jail
Bond: $50,000.00