Clarksville, TN – Early this morning, Sunday, September 18th, 2016 at 12:55am, Clarksville Police Officers were sent to the scene of a shooting that had occurred at a home on the 1500 block of Cedar Springs Circle.
19-year-old Ashley Ashworth from Clarksville had been shot and was transported to Vanderbilt University Medical Center with serious injuries. District 3 Officers were able to put out a detailed description of both the suspect and his vehicle.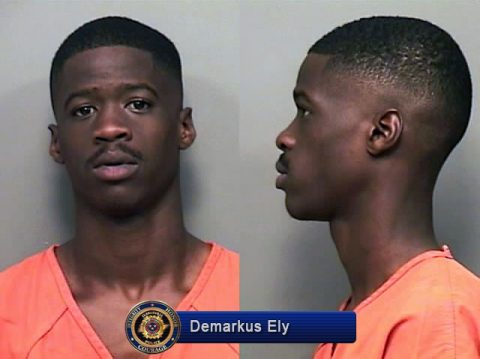 Soon after the descriptions were put out, District 2 Officers found the suspect and his vehicle, and he, 19-year-old Demarkus Ely from Mobile, AL, was identified as the shooter. Ely was taken to District 3 Criminal Investigations to be interviewed.
This was not a random shooting. Ely had an altercation with an individual (shooter's intended target) at this residence and shot Ms Ashworth instead of his intended target. Ms Ashworth and the targeted person were near each other at the time of the shooting.
After interviewing the suspect, Detective Chris Cunningham took Demarkus Ely to Montgomery County Jail for Aggravated Assault with a total bond amount of $1,000,000.
At this time, Ms Ashworth is in critical condition.
Demarkus Ely
Name: Demarkus Ely
Gender: M
Race: B
Address: South Ann Street, Mobile, AL
Arresting Officer: Cunningham
Charged With: Aggravated Assault
Booked Into: Montgomery County Jail
Bond: $1,000,000.00