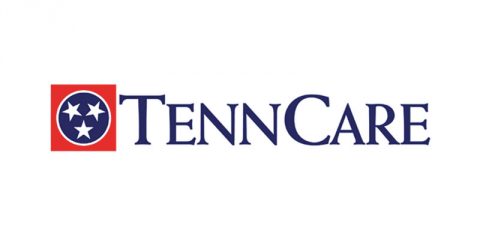 Knoxville, TN – For the third year in a row, the estimated number of uninsured people in Tennessee dropped, according to a report released today by the University of Tennessee, Knoxville, Boyd Center for Business and Economic Research, which is housed in the Haslam College of Business.
The percentage of uninsured people in Tennessee—5.5 percent—is the lowest in the past 20 years.
This year's survey shows that the uninsured rate for adults decreased from 8.2 percent in 2015 to 6.6 percent in 2016.
This percentage change represents approximately 67,000 fewer uninsured adults over the year and approximately 218,500 fewer uninsured adults since 2013. The uninsured rate for children is 1.8 percent.
The numbers are part of the "The Impact of TennCare: A Survey of Recipients, 2016," a report authored by LeAnn Luna, a Boyd Center and accounting professor, and Angela Thacker, a Boyd Center research associate.
The annual report looks at the health insurance status of Tennessee residents, and collects information about recipients' use of medical facilities and gauges the extent of their satisfaction with services received.
This year's survey indicates that 92 percent of respondents reported satisfaction with the TennCare program. This marks the eighth year in a row that satisfaction levels have exceeded 90 percent.
"We are pleased to learn that the satisfaction rate continues to reflect the mission of our organization which is to improve lives through high-quality cost-effective care," said Dr. Wendy Long, deputy commissioner of Health Care Finance and Administration and director of the Bureau of TennCare. "The results of this annual study show a general improvement in access to health care across the state but we know that more work can be done."
Other highlights from this year's survey include:
A 5 percent decrease in the percentage of people who cited affordability as a reason for not obtaining health insurance–from 90 percent in 2015 to 85 percent in 2016.
A notable increase in uninsured respondents reporting that they do not need health insurance – from 19 percent in 2015 to 30 percent in 2016.
A decrease from 6 percent to 3 percent among TennCare heads of households who first sought treatment at a hospital rather than a doctor's office or a clinic.
The survey, which interviewed approximately 5,000 heads of households by telephone between May and July 2016, is a regular follow-up to previous surveys conducted since 1993.
The Boyd Center conducted the survey under contract with the Tennessee Department of Finance and Administration.
For more information visit http://tntoday.utk.edu/2016/11/02/ut-study-tennessees-uninsured-numbers-decline-year/