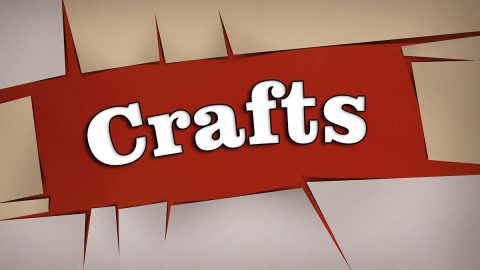 Clarksville, TN – For Autumn, do you decorate your home? I just love the Autumn colors, and I like to bring those colors into my home to add warmth and beauty.

I begin in September full of anticipation and hope that the trees in Clarksville will provide a gorgeous show of color. Then, I bring that color into my home with inexpensive, easy decorating ideas.

These little gourd candle holders are easy and look great sitting on my dining room table or across the mantle.

They're easy to make; my 11 year old had a great time making them and didn't want to stop. They are inexpensive too.

One bag of those little gourds costs about $5.00 at local markets. You could split the cost with a friend and both have several gourds to make into candle holders for your Thanksgiving table.
The Steps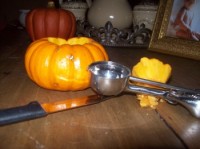 All you need are some of those little gourds that look like pumpkins, a small sharp knife and a votive candle.
You can use a small cookie dough or ice cream scoop to help you clean out the gourd.
First cut off the top of the gourd. Hold your knife at an angle and cut into the gourd. Its a little tough so be careful.
Once you have the top cut off and the seeds and pulp cleaned out, check to see if you need to trim the inside of the cut out hole so that a votive will fit.
You can use a small ice cream or dough scoop to clean the seeds and pulp out of the gourd. If you don't have a scoop, just use a small spoon.
Put your votive in the carved out gourd……
….and light the candle.
Try grouping several of these little beauties for a warm, inviting harvest table decoration. These gourd candle holders will last a couple of weeks as long as they are kept dry and in an airy location.
About Sylvia Britton
Sylvia Britton is a Clarksville native and owner of the Christian HomeKeeper™ Network website and ministry. She and her husband Mark are the parents of 5 children and grandparents to two little girls.  She enjoys reading, mentoring women, writing articles for several magazines, gardening and Tennessee history.

Web Site: http://www.christianhomekeeper.org
Email:
Sections
Arts and Leisure
Topics
autumn, Clarksville TN, Crafts, knife