Austin Peay (5-13) at Eastern Illinois (9-8)
Saturday, January 14th, 2017 | 11:00am CT
Charleston, IL | Lantz Arena

Clarksville, TN – With their first Ohio Valley Conference victory behind them, Austin Peay State University men's basketball team looks to make it back-to-back wins to conclude their longest OVC road trip of the season with an 11:00am, Saturday contest at Eastern Illinois in Lantz Arena.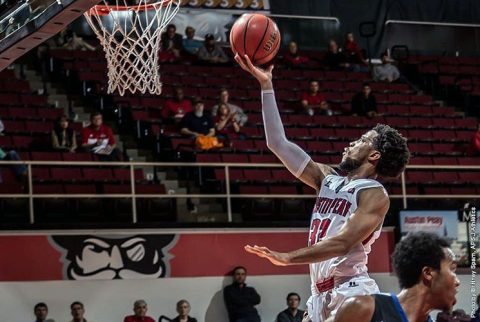 The Govs didn't just snap an 11-game losing streak in Thursday's contest at SIU Edwardsville—Austin Peay picked up its first true road win of the season and got on the board in OVC play with the win.
A victory over the Panthers on Saturday would put the Govs firmly back in the OVC West conversation as they return home next week for a four-game homestand.
This game will be broadcast on the American Sports Network; fans should check their local listings for which network carries the ASN in their area.
About the Eastern Illinois Panthers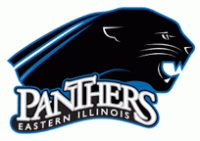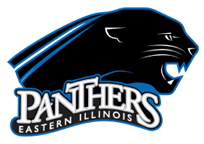 After enjoying an 8-4 start to the season, the Panthers have dropped four of their last five, beginning OVC play with a 1-3 mark.
Featuring a balanced attack (six players averaging 6.8 ppg or more), the Panthers boast a 38.0 percent mark from three as a team (second only to Jacksonville State among OVC schools) and have limited foes to a 30.3 percent mark from long range overall.
Junior college transfer Montell Goodwin leads the way for EIU with 14.8 ppg, while Muusa Dama is nearly averaging a double-double (8.8 ppg, 9.8 rpg).
Summing Up SIU Edwardsville
It wasn't easy, but the Govs held off SIU Edwardsville for their first overtime victory since 2010, winning an 83-81 contest at the Vadalabene Center, Thursday. Austin Peay got big nights from Josh Robinson (26 points) and John Murry (23) and were able to rally after a regulation-ending 19-5 run for the Cougars with 13 points from Murry, Robinson and Jared Savage in the extra period.
Last Time Out Against Eastern Illinois
In another American Sports Network broadcast last season, Josh Robinson (21 points) led four Governors in double figures to a 79-70 win at Lantz Arena. In addition to Robinson, Kenny Jones (19 points, 10 boards) and Chris Horton (19-13) each had double-doubles and helped a strong rebounding effort that saw the Govs outrebound the Panthers 42-27.
Austin Peay also shot 30 free throws, compared to eight for Eastern Illinois.
Keep An Eye On
Josh Robinson (21.1 ppg) retook the OVC lead in scoring thanks to a 26-point night against SIU Edwardsville; Murray State's Jonathan Stark (20.9 ppg) is hot on his heels.
In 13 of 18 games this season, senior Kenny Jones has shot at least 60 percent from the floor. He ranks third (60.7 percent) in the conference in shooting among qualified players.
Since OVC play started, John Murry is averaging 17.5 ppg and 2.5 steals per contest, while maintaining one of the conference's best free-throw shooting marks (17-for-21, 81.0 percent).
Only two players in the conference are averaging at least 14.0 points, 7.0 rebounds and hitting 60 percent of their shots–Jones (14.7 ppg/7.5 rpg/62.6 percent) and Preseason Player of the Year Evan Bradds.
EIU combines a bulldog defense (68.0 ppg, 41.7 field goal percentage defense) with a highly-efficient three-point shooting squad that ranks second in the conference in three-point shooting (38.0 percent).
APSU Govs Online
Check back at LetsGoPeay.com and on Austin Peay's Official Athletics Facebook page often for up-to-date news about all Governor athletics, as well as the Governor men's basketball Twitter page (@AustinPeayMBB). Live stats will be available during the game at www.LetsGoPeay.com, and all home games and Ohio Valley Conference games can be viewed on www.ovcdigitalnetwork.com
Postgame video interviews and other videos from around APSU Athletics can be found on our YouTube page (www.youtube.com/letsgopeay).