Montgomery County, TN – The Montgomery County Sheriff's Office would like to thank Drew Estell for his donation of a Shot Indicating Resetting Trigger (SIRT) Training Pistol to the training section.
Estell stopped by the Sheriff's Office with his wife Kate and daughter McKenna to drop of the pistol and thank deputies for their service to the community.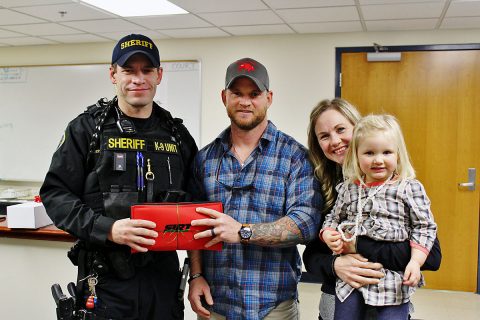 The SIRT Training Pistol is a safe and effective way for firearms operators to complement their live fire training.
The pistol uses a laser and a responsive trigger to improve shooting accuracy.
"We are grateful for this donation from the Estell family," said training section Lieutenant John Stone. "It will be an excellent complement to our training."
Deputies also received an extra treat. McKenna brought gluten free cookies to share with the office.