Clarksville, TN – The Customs House Museum and Cultural Center is located in historic downtown Clarksville, Tennessee. Come explore an entire city block featuring large gallery spaces filled with fine art, science and history.
Some of the events in February at the Museum are:Slave and Slaveholders of Wessyngton Plantation, The Local 5, The Glass of Emmanuel Studio, The Art of Margaret Evangeline, A Fine Note and The Stories of Uncle Remus.

Exhibits
Slave and Slaveholders of Wessyngton Plantation
January 12th – February 27th
Orgain Gallery
Wessyngton Plantation, Located in Robertson County, Tennessee, was comprised of 13,000 acres with an enslaved labor force of 274 African Americans in 1860. The exhibit, funded in part by a grant from Humanities Tennessee, tells the story of one of the largest tobacco plantations in the country and highlights the diversity and complexity of the slaves' experience.
The Local 5
February 1st – 26th
Planters Bank Peg Harvill Gallery
The Harvill Gallery features five local Clarksville artists: Leah Foote, Malcolm Glass, Terri Jordan, Richard Hogan, and Larry Martin.
Utility & Beauty: The Glass of Emmanuel Studio
January 12th – March 5th
Crouch Gallery
This exhibit showcases projects from the Emmanuel Stained Glass Studio, Inc. in Nashville Tennessee, one of most highly respected studios in the United States for both restoration and new commissions.
The Art of Margaret Evangeline
January 26th – March 5th
The Leaf Chronicle Lobby
Margaret Evangeline is a contemporary painter, sculptor, and installation artist who lives and works in New York City. See her paintings from the museum collection on display.
"Her Honeybunch Sweetie Pie is Gone"
December 6th – March 12th
Kimbrough Gallery
This multimedia exhibit is a visualization of the poem by Stellasue Lee, depicting the tale of a cat's reaction to her owner's absence. Stellasue Lee received her Ph.D. from Honolulu University. Now Editor Emeritus at RATTLE, a literary journal, she previously served on the editorial board at Curbstone Press.
She lives in East Nashville, TN with her husband artist Eric L Hansen and their two cats, Caylie and Tennyson.
A Fine Note
February 1st – May 28th
Jostens Gallery
Items from the Customs House Museum's permanent collection highlight the world of music with instruments, sheet music, photographs, and other artifacts.
Activities
February in the Family Art Studio: The Stories of Uncle Remus
Through the fictional character of Uncle Remus, Joel Chandler Harris brought to life the stories of Brer Rabbit, Brer Bear, Brer Fox and their many woodland friends and neighbors that were told by enslaved Africans.
Having spent four years working on a plantation as a young man, Harris himself grew up amongst the stories and the storytellers. His keen ear, combined with great wit, meticulous research, and a fortuitous position at the Atlanta Constitution, allowed the stories to flourish around the globe.
February's Art Lesson: Drawing Action Lines
Check out the Family Art Studio for tips for drawing action lines. While you are there, enjoy the Uncle Remus-related activities & crafts.
Free Saturday Family Day
February 11th, 10:00am – 5:00pm
Enjoy free admission to the museum and listen to some Uncle Remus stories in the auditorium:
10:15am – 10:45am
11:15am – 11:45am
1:00am – 1:30pm
2:30am – 3:00pm
Stained Glass Inspired Art
Saturday, February 25th, 10:00am ?11:00am
Get inspired by the beauty of stained glass in our exhibit Utility and Beauty: The Glass of Emmanuel Studio. Then drop by the Family Art Studio between 10:00an ? 11:00am to make your own mini stained glass-style art with tissue paper. This activity is appropriate for ages 2 and up.
All activities are free with your museum membership. Non-members pay regular admission fees.
For more information contact Ms. Sue at or 931.648.5780.
About the Customs House Museum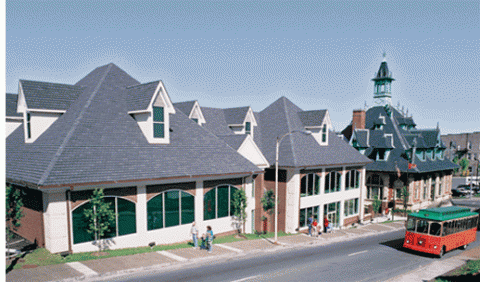 Located in the heart of historic downtown Clarksville, Tennessee, the Customs House Museum and Cultural Center is the State's second largest general museum. The original portion of the building was constructed in 1898 as a U.S. Post Office and Customs House for the flourishing tobacco trade. Incorporating a number of architectural styles, the original structure is one of the most photographed buildings in the region.
With over 35,000 square feet of the region's best hands-on activities and special events…people of all ages agree – the Customs House Museum is well worth the stop!
The Explorer's Gallery is packed with fun, learning and fantasy in Aunt Alice's Attic, McGregor's Market and kitchen, and of course – the Bubble Cave! Finally, get "all aboard" to see our fantastic model trains. Our volunteer engineers "ride the rails" every Sunday afternoon from 1:00pm to 4:00pm.
Regular museum hours are 10:00am to 5:00pm Tuesday through Saturday, and 1:00pm to 5:00pm on Sundays. Adult admission is $7.00, Senior Citizens and College ID $5.00, Ages 6 to 18 $3.00, and under six years and Museum members are free.
The Customs House Museum is located at 200 South Second Street. For more information, call 931.648.5780 or visit their website at www.customshousemuseum.org