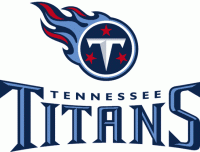 Nashville, TN – The Tennessee Titans have agreed to terms on contracts, pending physicals, with Safety Johnathan Cyprien and Safety Brynden Trawick.
Cyprien (6-0, 223) has totaled 442 tackles in his first four seasons in the NFL playing for the Jacksonville Jaguars. In three of his four years in Jacksonville, he has finished as one of the team's top two tacklers, including leading the team in 2014 with 111 tackles.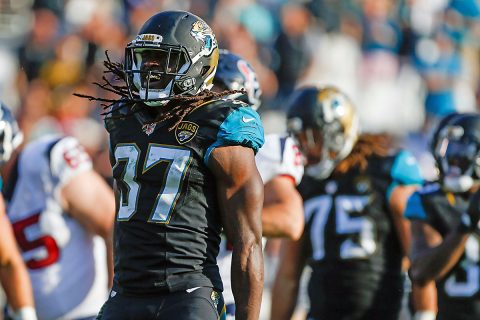 Last season, he posted a career-high 126 tackles, which ranked second on the team and the Jaguars fielded the NFL's sixth-ranked defense and fifth in passing yards allowed.
For his career, he has started 60 games and tallied two sacks, two interceptions, four forced fumbles, two fumble recoveries and 15 passes defensed.
Cyprien was the Jaguars second-round pick in the 2013 NFL Draft from Florida International. He was a four-year starter for the Golden Panthers, where he set school records for career tackles (365) and forced fumbles (6).
"I am excited to have Jonathan here with us,'' Titans general manager Jon Robinson said. "Obviously there's a lot of familiarity with him having played against him twice. I was a big fan of his back when he came out of Florida International."
"He's an aggressive hitter, strong in coverage. He really battles at the point of attack, when the ball is in the air vs. those tight ends. He's an instinctive player, good blitzer, heavy hitter. He'll really help us in the back end. … And he's a great person, a really good family man. I am looking forward to working with him," stated Robinson.
Trawick (6-2, 225) made his reputation on special teams, as he led Oakland in special teams tackles (14) last season and led Baltimore in special teams stops (9) in 2015. He has four years and 53 games of NFL experience, playing three seasons with the Ravens (2013-15) and one year (2016) with the Raiders.
Along with his special teams skills (35 career tackles), he has totaled 19 tackles and one interception as a safety during his NFL career. Trawick entered the NFL as an undrafted college free agent with the Ravens in 2013. He played the final two years of his college career at Troy, where he earned All-Sun Belt honors as a senior safety.
"He's really had a good special teams career to this point," Robinson said. "I took notice of him in a couple of games, particularly on defense that he played in last year. I do see some defensive upside with him."
"He has some coverage ability. He is a big, fast, aggressive style player. So we are excited to add Brynden to the mix. He will help us in the kicking game and will be a good role player for us on defense," Robinson stated.