Tennessee Lady Vols (20-11) vs. #13/12 Louisville Cardinals (28-7)
March 20th, 2017 | 5:45pm CT
Louisville, KY | KFC Yum! Center | TV: ESPN2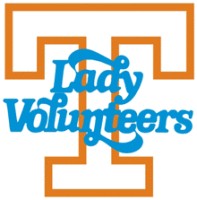 Louisville, KY – As the No. 5 seed in the Oklahoma City Regional, Tennessee is looking for its 35th trip to the Sweet 16 on Monday, when the Lady Vols take on 4th-seeded Louisville in the KFC Yum! Center in the second round of the NCAA Tournament.
The game tips off at 5:45pm CT and will be broadcast on ESPN2 and online through WatchESPN. Visit WatchESPN.com or download the WatchESPN app to view the game on a computer or mobile device. Dave O'Brien (PxP), Doris Burke (Analyst) and Kara Lawson (Analyst) will describe describe the action between the Lady Vols and the Cardinals.
Fans can also tune into their local Lady Vol Network station to catch Mickey Dearstone describing the action.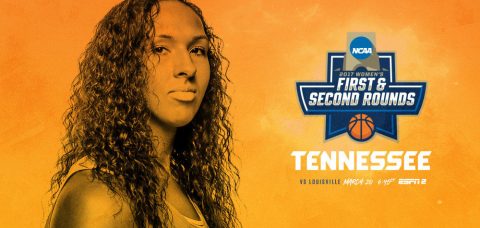 Four and Five Seeds Meet in Second Round
#RV/RV Tennessee (20-11, 10-6 SEC), the No. 5 seed in the NCAA Oklahoma City Regional, has advanced to the second round and will face #13/12 Louisville (28-7), the No. 4 seed, on Monday.
The game is set to tip at 5:45pm CT on ESPN2 at the KFC Yum! Center in Louisville, KY.
The victor advances to the regional round at OKC's Chesapeake Energy Arena, with Sweet 16 games slated for Friday, March 24th, and Elite Eight match-ups taking place on Sunday, March 26.
UT, which won its 20th game of the season on Saturday evening, defeated #12 seed Dayton, 66-57, to move on.
It marked the 41st-consecutive season that Tennessee had recorded 20 or more victories in a campaign.
UofL, meanwhile, took care of Chattanooga, 82-62, in Saturday's first game.
UT'S NCAA Tourney History
The Lady Vols are making their 36th appearance in the NCAA Women's Basketball Championship, and UT is the only program to appear in all 36 tournaments.
Tennessee was an at-large qualifier for the tourney field, finishing fifth in the Southeastern Conference regular season and bowing out in the second round of the league tourney.
As a No. 5 seed, UT is two spots up from last season's No. 7 position and matches the No. 5 placement in 2009 during the Pat Summitt era.
No. 5 NCAA women's seeds have an all-time record of 33-65 in second-round play.
The Lady Vols are 124-27 in NCAA Tournament play, and they rank first in games played (151) and victories (124) in NCAA tourney history.
Tennessee is second in winning percentage at .821 in tourney play.
UT is 12-4 in NCAA play under Holly Warlick.
UT has advanced to 18 NCAA Final Fours and won eight of them (1987, 1989, 1991, 1996, 1997, 1998, 2007, 2008).
Tennessee has finished second in the nation five times and third on five more occasions.
UT has advanced to the NCAA regional round on 34 occasions, posting a 28-6 record in the Sweet 16.
The only season UT did not make the regional level was 2009, when UT lost its opening round contest as a No. 5 seed to No. 12 Ball State in Bowling Green, Ky.
UT has made the Elite Eight 28 times, posting an 18-10 record in that round.
The Lady Vols have seen their season ended in the regional championship game in five of the past six years (2011, 2012, 2013, 2015,2016).
Tennessee's First/Opening Round opponents through the years have included: Jackson St. (1982), South Carolina St. (1983), Middle Tennessee State (1984), Virginia (1985), Iowa (1986), Tennessee Tech (1987), North Carolina A&T (1994), Florida A&M (1995), Radford (1996), Grambling (1997), Liberty (1998), Appalachian St. (1999), Furman (2000), Austin Peay (2001 & 2010), Georgia State (2002), Alabama State (2003), Colgate (2004), Western Carolina (2005), Army (2006), Drake (2007), Oral Roberts (2008 & 2013), Ball State (2009), Stetson (2011), UT Martin (2012), Northwestern State (2014), Boise State (2015), Green Bay (2016) and Dayton (2017).
All told, UT has played 82 different opponents during all rounds of the NCAA tournament.
UT in the First & Second Rounds
Tennessee is making its 36th appearance in the NCAA First/Second Rounds, and it owns a 57-1 record during those games.
The Lady Vols are 29-1 all-time in the NCAA First Round and 28-0 in the NCAA Second Round.
The only blemish is a first-round loss to Ball State, 71-55, in Bowling Green, KY, on March 22nd, 2009.
In NCAA First/Second Round play, Tennessee is 44-0 at home, 4-0 away and 9-1 at neutral sites.
The breakdown for that is 22-0 home/0-0 away/7-1 neutral for the first round and 22-0 home/4-0 away/2-0 neutral for the second round.
Under Holly Warlick, UT is 5-0 in NCAA First Round games (3-0 at home/2-0 at neutral sites).
She is 4-0 in NCAA Second Round tilts (3-0 at home/1-0 away).
History in the Bluegrass
This marks the eighth postseason game UT will play in Kentucky, and UT owns a 3-4 record in the Bluegrass State.
The last time Tennessee played in the Commonwealth prior to this weekend, the Lady Vols fell at the KFC Yum! Center in Louisville to Maryland in the 2014 NCAA Sweet 16, 73-62.
UT also has good memories in the venue. The Big Orange women met the Louisville Cardinals for the first-ever regular-season game in the KFC Yum! Center on Nov. 12, 2010, with the No. 4/4 Lady Vols defeating U of L, 63-50.
UT went to the 1989 NCAA Final Four through the East Regional in Bowling Green, defeating Virginia and Long Beach State.
The Lady Vols fell in the semifinals of the 1985 Mideast Regional in Bowling Green to Ole Miss.
Tennessee lost to Southern California in the 1986 NCAA Final Four in Lexington.
The Big Orange women also lost their only first or second round game in NCAA history to Ball State in Bowling Green during the first round on March 22nd, 2009.
UT VS. The NCAA Tournament Field
Tennessee has played 14 games vs. 13 different teams in the 2017 NCAA Tournament field.
The Lady Vols are 9-5 vs. those opponents.
Holly Warlick's squad has victories over three of the Power 5 conferences' regular season and/or tournament champions.
UT beat the SEC regular season and tourney champ (South Carolina), the ACC regular season and tourney champ (Notre Dame) and the Pac-12 regular season runner-up and tourney champ (Stanford) as well as the SEC regular season and tourney runner-up (Mississippi State).
UT also beat Sun Belt tourney champion Troy.
Tennessee is 4-2 vs. non-conference NCAA Tournament qualifiers this season, beating Notre Dame, Stanford, Troy and Dayton while losing to Baylor and Texas.
In SEC play, the Big Orange had a 5-3 record vs. NCAA Tournament teams, defeating South Carolina, Mississippi State, Kentucky, Missouri and LSU while losing to Mississippi State, Texas A&M and Auburn.
The SEC placed eight teams in the tournament, which was the most of any league, followed by seven each from the Atlantic Coast Conference and Pac-12 Conference.
The SEC's teams going dancing in 2017 include Auburn, Kentucky, LSU, Mississippi State, Missouri, South Carolina, Tennessee and Texas A&M.
Lady Vols Stats vs. NCAA Teams in 2017
Tennessee has outscored 2017 NCAA Tournament teams, 71.9 to 68.7, shooting at a higher .441 clip from the field to .401 for foes.
UT is outrebounding NCAA teams 39.0 to 37.2.
The Lady Vols are outshooting their NCAA foes .337 to .283 from behind the arc.
Diamond DeShields leads UT in scoring vs. NCAA teams at 18.5 per game, shooting .432 from the field, .341 on threes and .806 on free throws.
Jaime Nared averages 17.4 ppg, pulls down 7.0 rebounds, and shoots .440 from the field, .372 on threes and .860 on charity tosses.
Mercedes Russell's numbers include 15.9 ppg., 9.5 rpg., .586 from the field and 19 blocked shots.
Jordan Reynolds (6.5 ppg.), Alexa Middleton (5.2), Meme Jackson (4.7) and Schaquilla Nunn (4.6) are UT's next four scorers vs. NCAA foes.
UT'S NCAA Experience
Seven of Tennessee's nine active players possess NCAA Tournament experience, led by Jordan Reynolds with 11 games and followed by Diamond DeShields, Alexa Middleton and Jaime Nared with nine and Mercedes Russell with eight.
UT has a 12-4 record in NCAA tourney play over the last five seasons, making the Elite Eight in 2013, 2015 and 2016 and falling in the Sweet 16 in 2014.
Diamond DeShields averaged 17.8 points over four games for North Carolina in 2013-14 and scored 17.0 ppg. in 2015-16 for Tennessee. She is averaging 24.0 ppg. thus far in 2016-17.
DeShields has hit double figures in all nine games of tournament play, tallying a double-double of 24 points and 12 rebounds for UNC vs. Michigan State in 2014 and matching her scoring high with 24 with Tennessee at Arizona State in 2016 and 24 vs. Dayton in 2017. She added 20 vs. Syracuse last season as well, giving her four postseason 20-point games.
Mercedes Russell has UT's highest totals among active players for points and rebounds in an NCAA game, tallying a double-double of 25 points and 15 rebounds vs. Ohio State last season. Schaquilla Nunn matched that rebounding total with 15 in the win over Dayton this season.
Russell averaged a double-double of 13.0 points and 10.3 rebounds in four NCAA games a year ago and opened with a 14/10 performance in 2017.
Schaquilla Nunn is making her third NCAA appearance but second with UT. She played for Winthrop vs. Duke in the 2014 tourney, tallying five points and five boards in 20 minutes.
Her first Tennessee NCAA effort resulted in 14 points and 15 rebounds vs. Dayton in the first round.
A Look at Louisville
Louisville stands 28-7 overall and tied for fourth in the ACC with a 12-4 league mark.
The Cardinals are making their 20th appearance in the NCAA Field.
Head coach Jeff Walz is in his 10th season at the helm, owning a 262-92 record with the Cardinals.
UofL has three players who were All-ACC picks by the coaches, including first teamer Asia Durr and second-team selections Myisha Hines-Allen and Mariya Moore.
Durr and Hines-Allen made the ACC All-Tournament Team.
UT-Louisville Notes
This marks the fourth meeting in a series that dates back to only 2009, with Tennessee holding a 2-1 advantage.
UT and Louisville are meeting for the second time in the postseason, with the Cards holding a 1-0 advantage after UofL held off Holly Warlick's very first team, 86-78, in the 2013 NCAA Elite Eight in Oklahoma City to advance to the Final Four.
The only other time these teams played in Louisville was when the Lady Vols faced off vs. the Cardinals for the first regular-season game played in the KFC Yum! Center in Louisville. Fourth-ranked UT won that season-opening bout by a 63-50 count on November 12th, 2010.
The initial meeting between the Lady Vols and Cards came on December 16th, 2009, as the No. 3/3 Big Orange raced to a 30-point victory by an 86-56 margin in Knoxville.
Delino DeShields, father of Tennessee's Diamond DeShields, is the manager of the Louisville Bats minor league baseball team. It is the Triple A affiliate of the Cincinnati Reds.
Former Tennessee Vols pitcher Deunte Heath was on the Bats' roster last season.
Last Meeting Between these Teams
The Lady Vols nearly rallied from a 20-point deficit in the second half, but came up short as their season came to an end on April 2nd, 2013, in an 86-78 loss to Louisville in the Elite Eight at the Chesapeake Energy Arena in Oklahoma City.
The fifth-seeded Cardinals (28-8) advanced to the Final Four, where they played California. No. 2 seed Tennessee finished with a 27-8 record in Holly Warlick's first season at the helm of the program.
The Lady Vols were led by the senior duo of Taber Spani (20 points) and Kamiko Williams (12 points) for the third game in a row in the postseason. The pair, who played their final game in Orange & White, combined for 32 points with all of Spani's points coming in the second half.
Meighan Simmons scored all of her 12 points in the second half during UT's rally. Bashaara Graves and Isabelle Harrison each added 11 points.
Louisville was led by Shoni Schimmel, who scored 24 points. Sister Jude Schimmel scored 15 to give the duo 39 points. Bria Smith (13), Monique Reid (12) and Sara Hammond (11) also scored in double figures for the Cardinals.
The Cardinals' 86 points were the most since beating Tennessee State, 88-25 on December 31st, 2012.
Down by as many as 20 points early in the second half, Tennessee cut the deficit to three points with 4:28 left in regulation, but the Lady Vols were unable to finish what would have been their largest comeback since 2009.
Possible Sweet 16 Opponents
The winner of the Tennessee-Louisville game will meet the victor of the Baylor-Cal contest in the Sweet 16 in Oklahoma City.
The Oklahoma and Washington winner will advance to OKC, as will the DePaul and Mississippi State winner.
Tennessee advanced to the Elite Eight in the Oklahoma City Regional in 2013, Holly Warlick's first season as head coach, before losing to Louisville, 86-78, at the Chesapeake Energy Arena.
UT Top SEC Team in Last Year's Tourney
Tennessee was one of nine Southeastern Conference teams to make the 2016 NCAA tourney.
The Lady Vols made it farther than any other league school, advancing to the Elite Eight before falling to Syracuse in Sioux Falls, SD.
The other SEC teams qualifying for the 2016 NCAA Tournament and their finishes were Auburn (2nd Rd.), Florida (1st Rd.), Georgia (1st Rd.), Kentucky (Sweet 16), Mississippi State (Sweet 16), Missouri (2nd Rd.) and South Carolina (Sweet 16).
Recapping the 2016 NCAA Tourney Run
Tennessee advanced to the NCAA Elite Eight for the third time in four seasons under Holly Warlick and the 28th time in school history.
The No. 7 seed Lady Vols fell to No. 4 seed Syracuse in the Sioux Falls Regional Championship game, 89-67, with point guard Jordan Reynolds sidelined by a head injury and both Andraya Carter and Bashaara Graves hampered severely by broken fingers. All three injuries occurred the game before vs. Ohio State.
Seniors Bashaara Graves and Nia Moore played their final game as Lady Vols against Syracuse.
That game also was the last in uniform for redshirt juniors Andraya Carter and Jasmine Jones, both of whom retired from basketball a year early due to chronic injuries.
Diamond DeShields and Mercedes Russell were named to the Sioux Falls Regional All-Tournament Team.
UT made it to the regional title game by leading for 38:10 of game action and taking down No. 3 seed Ohio State, 78-62. Mercedes Russell had a career-high 25 points and tied a career-best mark with 15 rebounds in leading the Lady Vols to a win over the number-nine-ranked team in the country.
Tennessee traveled to Tempe, Arizona for the first two rounds of the NCAA Tournament.
The Lady Vols defeated No. 2 seed Arizona State, 75-64, on their home court, thanks in part to 16-of-18 free throw shooting while dealing with the Sun Devils' famed "Curtain of Distraction."
Tennessee completed their largest comeback of the season against No. 10 seed Green Bay in the opening round of the NCAA Tournament. The Phoenix were up 24-16 in the first half, but the Lady Vols closed the period on an 11-3 run to tie the game and went on to win, 59-53.
Three Lady Vols named to All-SEC Team
Tennessee placed three on the 2017 Coaches All-SEC Team and two on the AP All-SEC Team.
In the vote by the league's coaches, redshirt junior Diamond DeShields was a first-team selection, while junior Jaime Nared and redshirt junior Mercedes Russell were chosen to the second team.
It was the first time any of the three had been named to the SEC Coaches squad.
As for the AP All-SEC squad, the group chose DeShields and Russell for the second team.
DeShields had been an AP All-SEC Second Team pick in 2015-16 and was a first-team All-ACC choice in 2013-14 while at North Carolina.
Tennessee and Texas A&M were the only schools to put three players on the coaches all-league team. All three Aggies, though, were second-team honorees.
This marks the first time UT has put three on the Coaches All-SEC squad since Glory Johnson (first team), Shekinna Stricklen (first team) and Meighan Simmons (second team) made the cut during the 2010-11 season.
Tennessee in SEC Play
UT is 377-64 in SEC regular-season games through 2016-17, winning 18 championships and capturing 17 SEC tourney titles.
During the Holly Warlick era, Tennessee is 60-20 in league games, making Warlick the top-ranked active SEC coach in terms of winning percentage in league play at .750.
South Carolina's Dawn Staley is the next coach behind Warlick at .678 (97-46), followed by UK's Matthew Mitchell at .658 (102-53).
In only her fifth year as a head coach, Warlick already ranks fourth in total league wins among active SEC coaches and has won regular season titles in 2013 and 2015, and a tourney crown in 2014.
One of Three to Beat Four Top-10 Teams
Tennessee is one of only three teams this season who have beaten four or more top-10 teams, and UT was unranked in all four wins.
Included are wins over two top-5 teams, marking the first time the Lady Vols have done that in a season since 2004-05 (two also).
The four top-10 wins are the second most during the Holly Warlick era behind five in 2014-15.
UT had two wins over top-10 teams a year ago, including vs. #9/9 Ohio State (78-62) on March 25 in the NCAA Sweet 16 and at #7/7 Oregon State (53-50) on Dec. 19.
The Lady Vols came from 11-down to defeat #10/10 Stanford in Knoxville on Dec. 18 (59-51). UT came from 15-down (14 in the third quarter) to beat #6/6 Notre Dame in Knoxville on Jan. 16 (71-69). UT also came from nine down to defeat #4/4 South Carolina in Columbia on Jan. 30 (76-74) and cruised past #3/2 Mississippi State on Senior Day in Starkville on Feb. 26 (82-64).
The others team accomplishing that feat are South Carolina (5) and UConn (4).
South Carolina, which Tennessee defeated in Columbia, has five top-10 wins, including #7 Ohio State, #4 Louisville, #9 UCLA, #4 Mississippi State and #6 Mississippi State.
UConn has beaten four who were ranked in the top-10 at the time, including #2 Baylor, #2 Notre Dame, #4 Maryland and #6 South Carolina.
Biggest Wins in Quite Some Time
Tennessee's victory over #3/2 Mississippi State on February 26th was the highest ranked team the Lady Vols have beaten since #6/6 UT defeated #3/2 Stanford in Knoxville, 82-72 in overtime, on December 19th, 2010.
The win at #3/2 MSU was the highest ranked team Tennessee has beaten outside of Knoxville since the #3/3 Lady Vols defeated #2/2 North Carolina on April 1st, 2007, in the NCAA Final Four semifinal in Cleveland, Ohio.
The victory over #3/2 MSU was the highest ranked squad Tennessee has beaten in a true road game since #2/2 UT took down #1/1 Duke at Cameron Indoor Stadium on January 24th, 2004.
At the time, the Stanford win on December 18th was UT's first victory over a top-10 team at home since taking down #10/10 Kentucky (73-72) on February 15th, 2015.
At the time on January 16th, #6/6 Notre Dame was the highest ranked opponent UT had beaten since toppling #4/5 South Carolina in Knoxville on March 2nd, 2014.
At the time, the win this season over #4/4 South Carolina was the first over a top-five team on the road since #4/4 UT won at #5/5 UConn, 70-64, on January 6th, 2007.
Happily Ending Some Streaks
With its big wins, Tennessee ended some losing streaks in important series this season.
UT ended a six-game skid vs. Notre Dame.
The Lady Vols stopped a three-game losing streak to Mississippi State.
UT halted a three-game downturn vs. South Carolina.
Playing as an Unranked Team
The Lady Vols are 20-9 while playing as an unranked team over portions of the last two years, defeating ranked foes #16 Texas A&M, #9 Ohio State and #11 Arizona State last season and #3/2 Mississippi State, #4 South Carolina, #6 Notre Dame, #10 Stanford and #17 Kentucky this year.
Tennessee is 14-6 this season while unranked.
Until topping #4 South Carolina this season, UT last beat a top-five foe while unranked (AP) on January 25th, 1985, as the Lady Vols took down No. 1 Old Dominion, 67-64, in Norfolk, VA.